New Year's #MarathonDobra started in Ukraine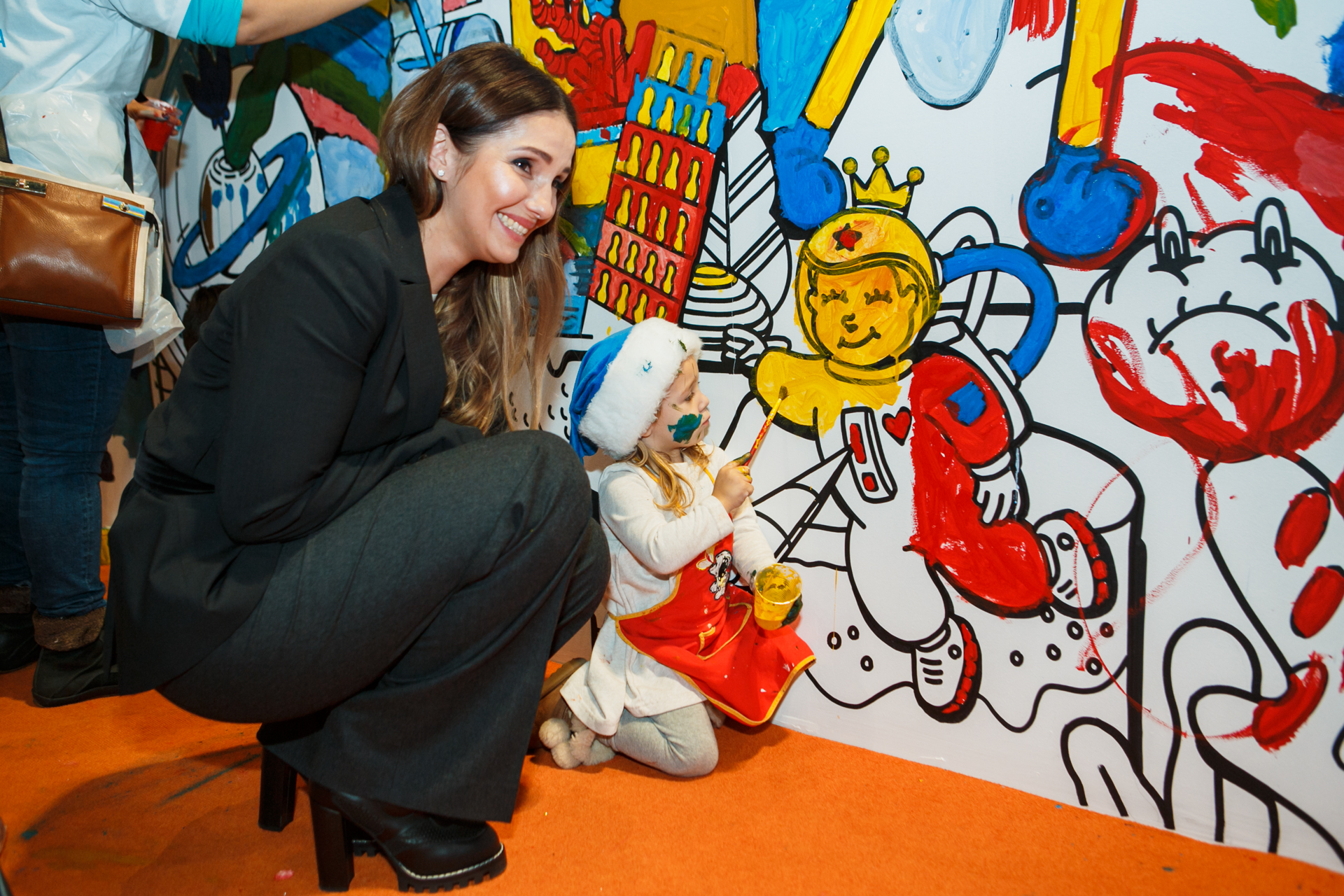 December 15, 2018 in Ukraine started the New Year #MarathonDobra. Charity initiative of the Association CHILD.UA united the stars of Ukrainian show business, philanthropists and volunteers around a good goal – to give a real holiday to children deprived of parental care.
Large-scale start #MarathonDobra in the LAVINA Shopping Mall was supported by famous Ukrainian pop stars: Tatiana Piskareva, Myata, Lavika, Andris Kapins and TODES Kyiv, «Kley Ugryumogo»band, Open Kids, EDGAR & EMMA, Veronika Kovalenko, NIKITA LOMAKIN, Nino Basilaya, Angelina Terennikova, Anna Voronova, Paradiz, vocal studio "Elegy" and others. The hosts of the event were Andrey Chernovol, Maria Vinogradova and Alexander Rasskazov. With a stellar concert and their own example, famous performers joined the collection of gifts for children.
Over one thousand visitors of the s shopping mall supported the charity initiative on that day.  -They bought and donated gifts for CHILD.UA volunteers for children deprived of parental care. And the young participants of the event took part in the creation of the country's largest coloring book. Representatives of the Book of Records of Ukraine recorded a new record – 61 squaremeters this work of art – the largest coloring in Ukraine.
The organizers thank all the artists and volunteers who joined the project, as well as the partners of the event: LAVINA Shopping Mall, Galaxy Amusement Park, "ALLO", "Toy House", Aquarelle, HitCaSe, Galaxy Bar, Corporation "Biosphere", Embassy of the United Arab Emirates in Ukraine.
During the event, children from orphanages and care centers had the opportunity to visit Galaxy Amusement Park, had a  lunch at the Galaxy bar, and of course received gifts from the Association Child.ua, the UAE Embassy in Ukraine and HitCaSe.
"We initiated New Year's #MarathonDobra in order to collect as many gifts as possible for children who cannot meet the holidays with their parents, receive proper care, attention and care. So that they truly feel the charm of the Christmas holidays, we called on all concerned people to unite. And today a lot of philanthropists and volunteers have joined us. Together, we want to give children a feeling of happiness, touch small hearts, light smiles on their faces"- says Eugenia Tymoshenko, President of the CHILD.UA Association.
The CHILD.UA Association, led by Eugenia Tymoshenko, unites international and all-Ukrainian non-governmental organizations that helping children who find themselves in difficult life circumstances. The organization's programs cover more than 6,000 children annually. The association cooperates with 80 boarding schools throughout the country. The organization's volunteers have been working for more than 20 years, during which time about 100,000 children have been reached.
New Year's #MarathonDobra CHILD.UA unites all those who are not indifferent around a good goal – to give children socially unprotected categories a real holiday. In general, within the framework of the Marathon of the Good more than 10 charity events will be held, which will cover about 3,000 children of socially unprotected categories.