Trening "Hairdressing services for children with ASD"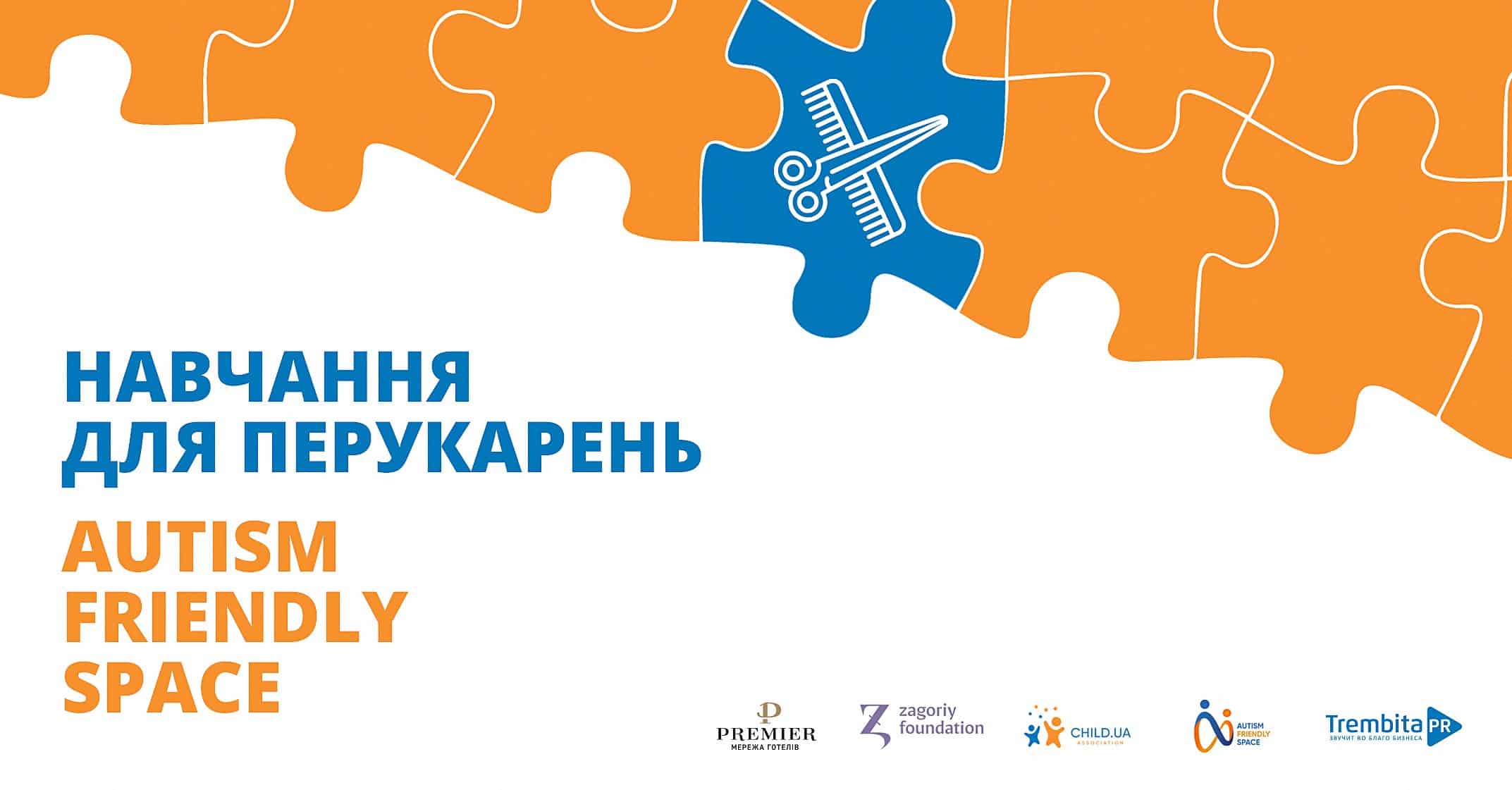 ✅ Hairdressers can become inclusive thanks to special training!
✅ During the training professionals will share their experience about how to deal with and provide services without stress.
✅ Date and time: February, 3, 2021 from 10 a.m. – 17 p.m.
✅ Hosting by: Premier Hotel Rus, Hospitalna street, 4 Kiev city.
✅ Speakers:
👉 Tatyana Garmider, master hairdresser with 18 years of experience, salon administrator, practical psychologist, head of the NGO "Special Life", mother of child with autism.
👉 Tatyana Skrypnuk, professor of the Department of Special and Inclusive Education, Kyiv University name by Borys Hrinchenko, Doctor of Psychology, Chairman of the Board of the NGO "Systematic Assistance to Children with Autism" Little Prince״.
✅ What is this for?
👉 To get new customers with autism, which is + 2% per month.
👉 To become a socially responsible business and win the loyalty of existing customers, because 68% of buyers re-buy a product or service if the company has social initiatives.
👉 To develop our society, to meet European standards and to make sure that absolutely everyone can receive services and at the same time that it is convenient and comfortable.
👉 To make people with autism visible!
A nice bonus for hairdressers who will become #AFS and will be trained – special sensor equipment, a certificate of an autism-friendly company, as well as placement on a specialized interactive map "Autism Friendly Space", at the link on the website: autism.ua
✅ The project is implemented with the financial support of  Zagoriy Foundation.
✅ Partners: Hotel chain @Premier Hotel end Resorts, PR promotion @Trembita PR Agency
✅ Attention! The group has already been recruited on 03.02.2021. But that is not the last opportunity. If you are interested in such training, please contact us 📲 +38 (050) 418 2825