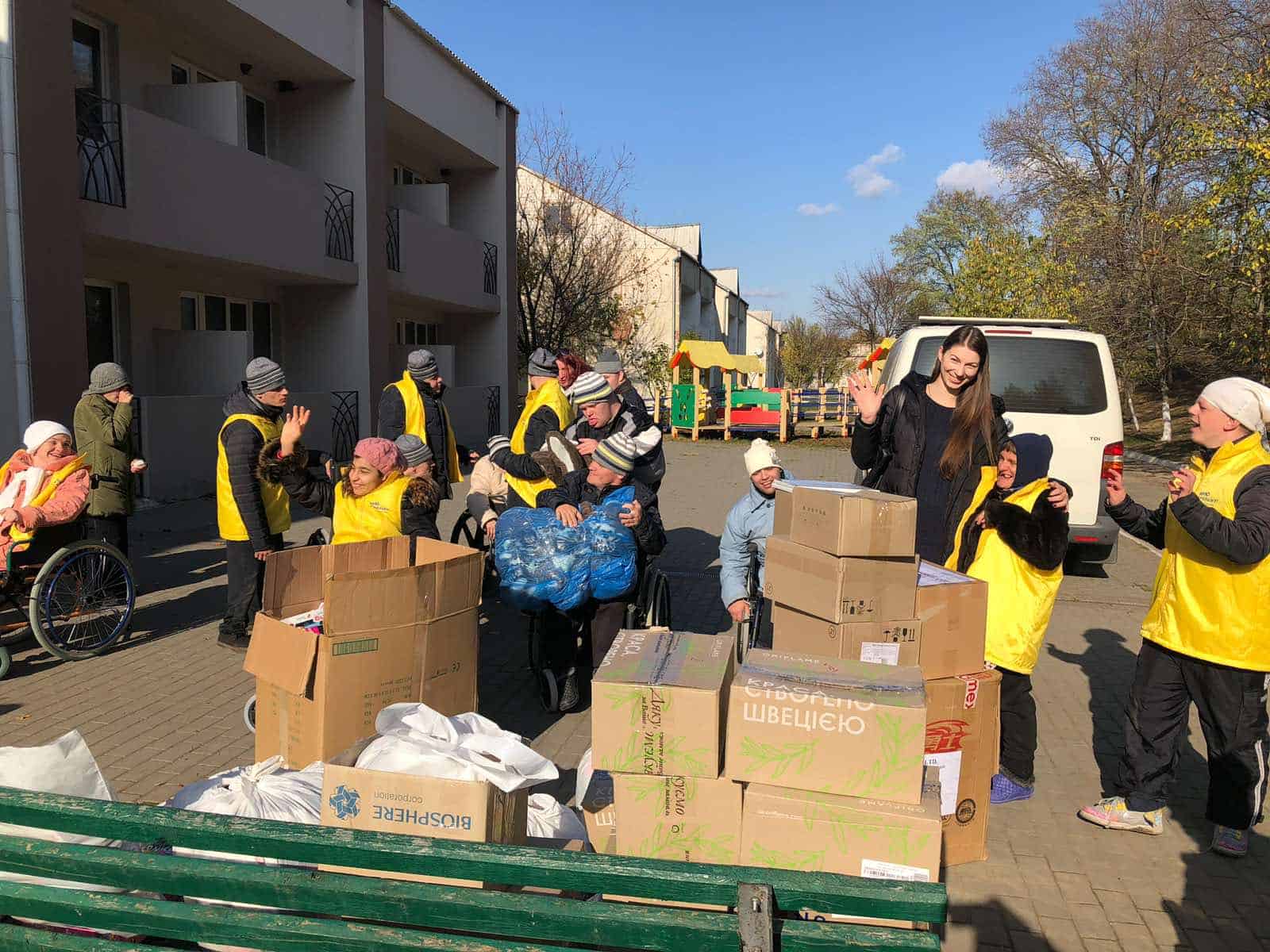 On November, 1, Ladyzhyn orphanage celebrated it's 25th anniversary.
The team of «CHILD.UA» association headed by Yevgeniya Tymoshenko came to congratulate children cared in the orphanage, director and staff of the orphanage with the Jubilee.
The kids were excited by the new meeting with their favorite volunteers and had a great time. Funny jokes, songs, games and photos filled the atmosphere with positive vibes. Children with disabilities who live in orphanages often lack communication, bright emotions and warm hugs.
Of course, a birthday is impossible without presents! That is why «CHILD.UA» association has brought humanitarian aid: household chemicals, toys, sweets, hygiene products, winter clothing, hair clippers and other important things.
These children have no one else to take care of them so the state and sympathetic citizens should do it.
So we thank our partners:
Oriflame, Biosphere Corporation, Bella-Trade, Yarych cookies, which are concerned about life of the children and help to make many kids' dreams and wishes come true!
The winter holidays are coming and we are all waiting for the miracles. They are especially awaited by the kids who have no parental care and attention. We have the power to do a small miracle!
The children need:
We wait impatiently for the next visit to our friends!
If you want to join our team and help children, call 0504182825