The integration of children with autism into society was discussed in Luhansk.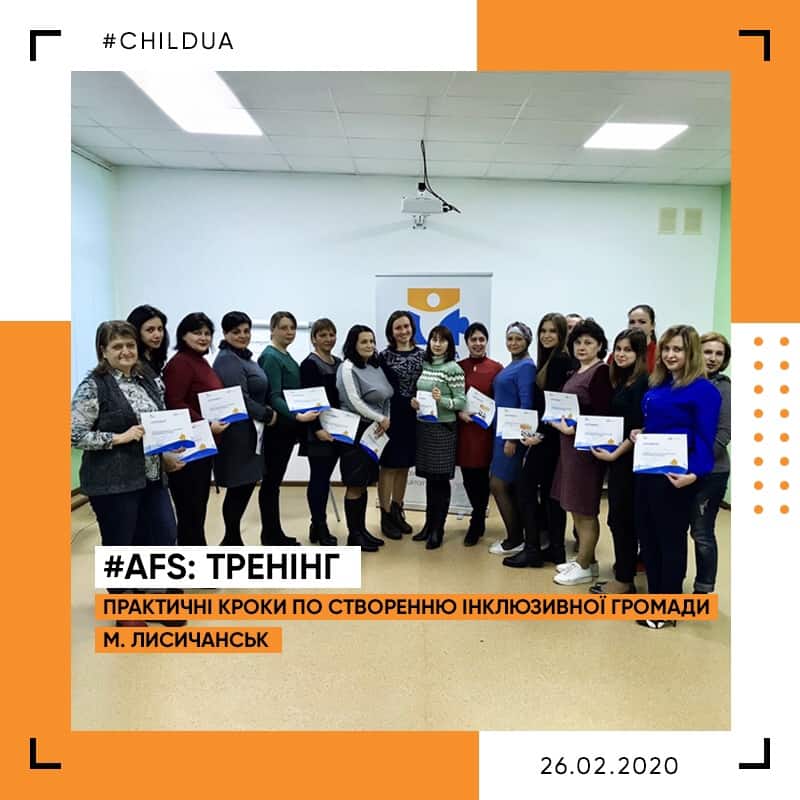 Within the framework of the "AUTISM FRIENDLY SPACE" program, the Association of International and All-Ukrainian Non-Governmental Organizations (CHILD.UA), with the assistance of the NGO "Nova Diya", held a training course in Rubizhne on effective ways of integrating children with autism into society. Specialists from schools and preschools from Rubizhne, Severodonetsk, and Kreminna, as well as families with children with certain autism spectrum disorders, joined this event.
Psychologist Pavel Ruban told participants about the most common examples of negative attitudes toward people with mental disabilities and provided helpful tips on how to deal with such situations.
– he said.
During the training, everyone had the opportunity to ask questions and get answers, to share their own experiences. The trainers also prepared a number of practical tasks that discussed different behaviors in different life situations related to autism.
According to "AUTISM FRIENDLY SPACE" head Anna Davydenko, this program is aimed at raising public awareness about autism and building a culture of tolerance towards people with unusual behavior, especially children. She is herself the mother of such a child, so she knows all the peculiarities of raising and dealing with such children.
"I am very glad that today many experts and parents, gathered at the training, and they are not ashamed of their unusual children, but on the contrary, they try to do their best to live a normal life", – Anna shared her impressions of the meeting in Rubizhne.
She expressed her gratitude to all who joined the training and helped to conduct it in Luhansk Oblast.
"The CHILD.UA Association, headed by Eugenia Tymoshenko, has been implementing many programs to help children. One of them is a program for children with autism. There are also Galaxy Camp programs – holidays for children from socially disadvantaged families in camps, "Towards a Dream" Festival – aiding young talents, and more. We are glad that there are organizations in the Luhansk region, such as "Nova Diya" and its chairman Oleksandr Romanovsky, who support our initiatives and help to bring them to life," -Anna Davydenko added.
On February 26 and 27, Anna and Pavlo are going to hold two more similar training – in Lysychansk and Starobilsk.