The crisis is an opportunity!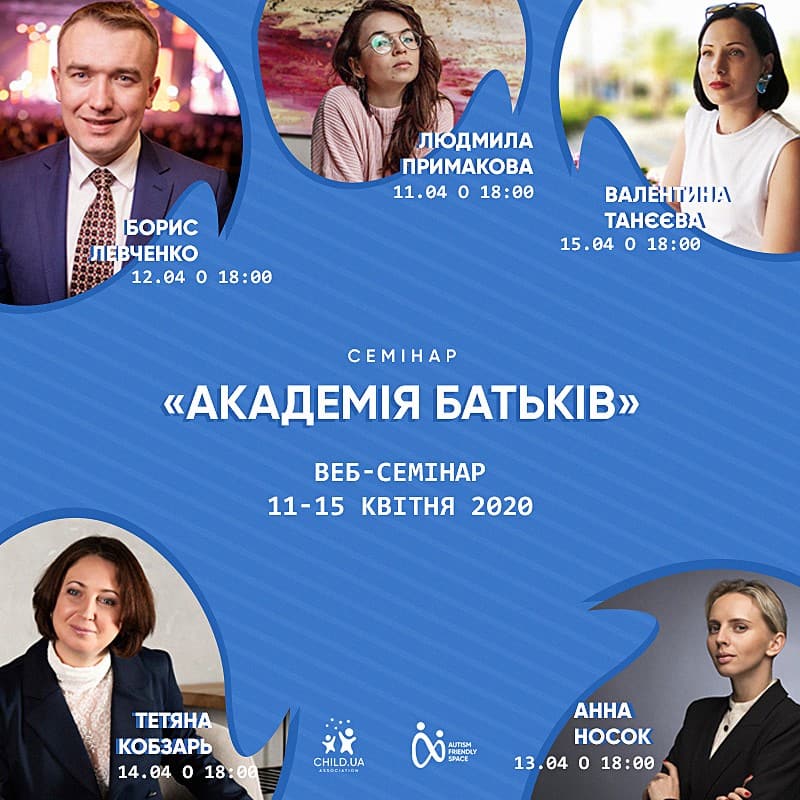 The webinar "Parent's Academy" will be held online through ZOOM program.
We encourage people to stay at home and not to spread the coronavirus! Therefore, for the quarantine period, the Child.ua Association will go online.
In this difficult time for the whole world, we continue to support parents raising children with autism and other mental health issues.
Do you want to work on your personal growth and development of your child takes a lot of time?
How to start working when child development is a priority for you and you can't work on a standard schedule?
Child.ua Association invites families who bring up children with autism and other developmental delays to a webinar, which will be held online on April 11-15, 2020
"Parent's Academy" is a platform where parents will be able to get practical knowledge for additional/basic earnings, get advice.
The main goal is to inspire parents to develop further and to provide them with tools to work in various areas.
The seminar speakers are parents who have achieved some success in business, as well as professionals from various fields, namely:

Please note that number of participants is limited by ZOOM, so hurry up to sign up!
Registration by link:
https://forms.gle/QFhrtREviSSmvFmm8
See you at the webinar! ❤️