On the eve of the Day of Knowledge, the Child.ua Association will hold an annual charity event "School bag" for 350 children with autism.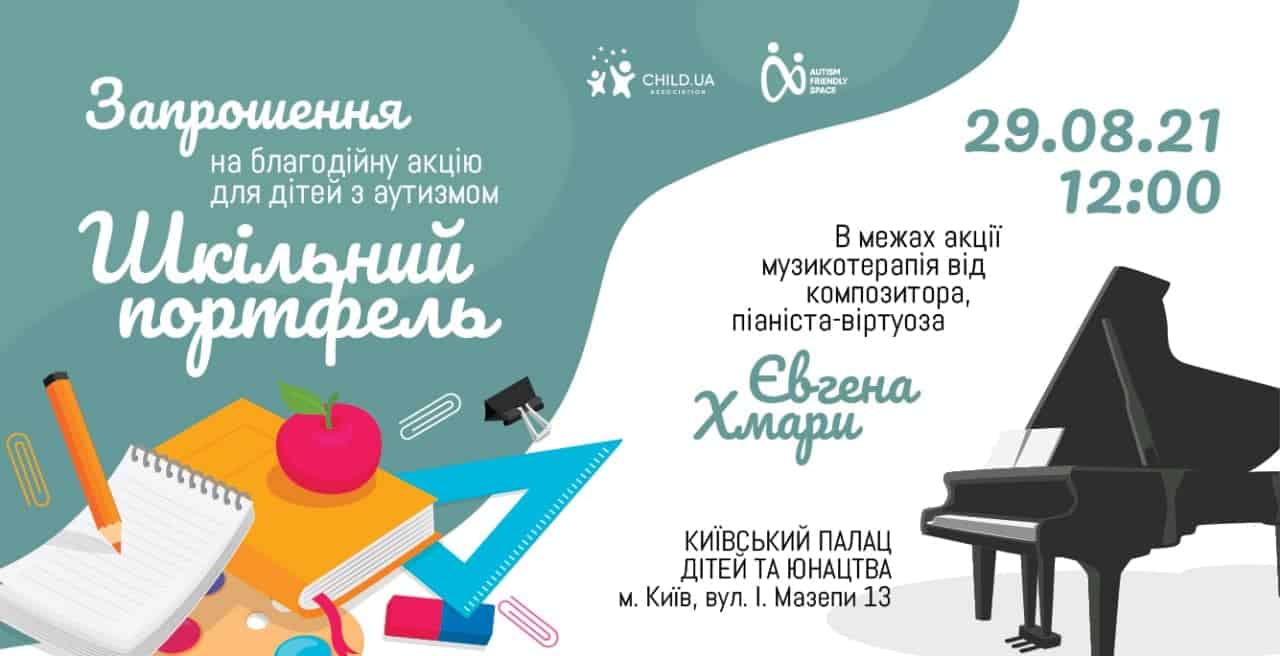 August 29, 2021 at 12:00 in the Kiev Palace of Children and Youth will be held an annual event – "School bag". The main purpose is to help children in families in difficult life circumstances and do not have the financial capacity to provide children with the necessary equipment to school.
This year the event will be supported by composer, pianist-virtuoso Eugene Khmara with "Healing Music".
More information by phone:
(050) 4182825