On International Day of Persons with Disabilities, #MarathonDobra2019 has started.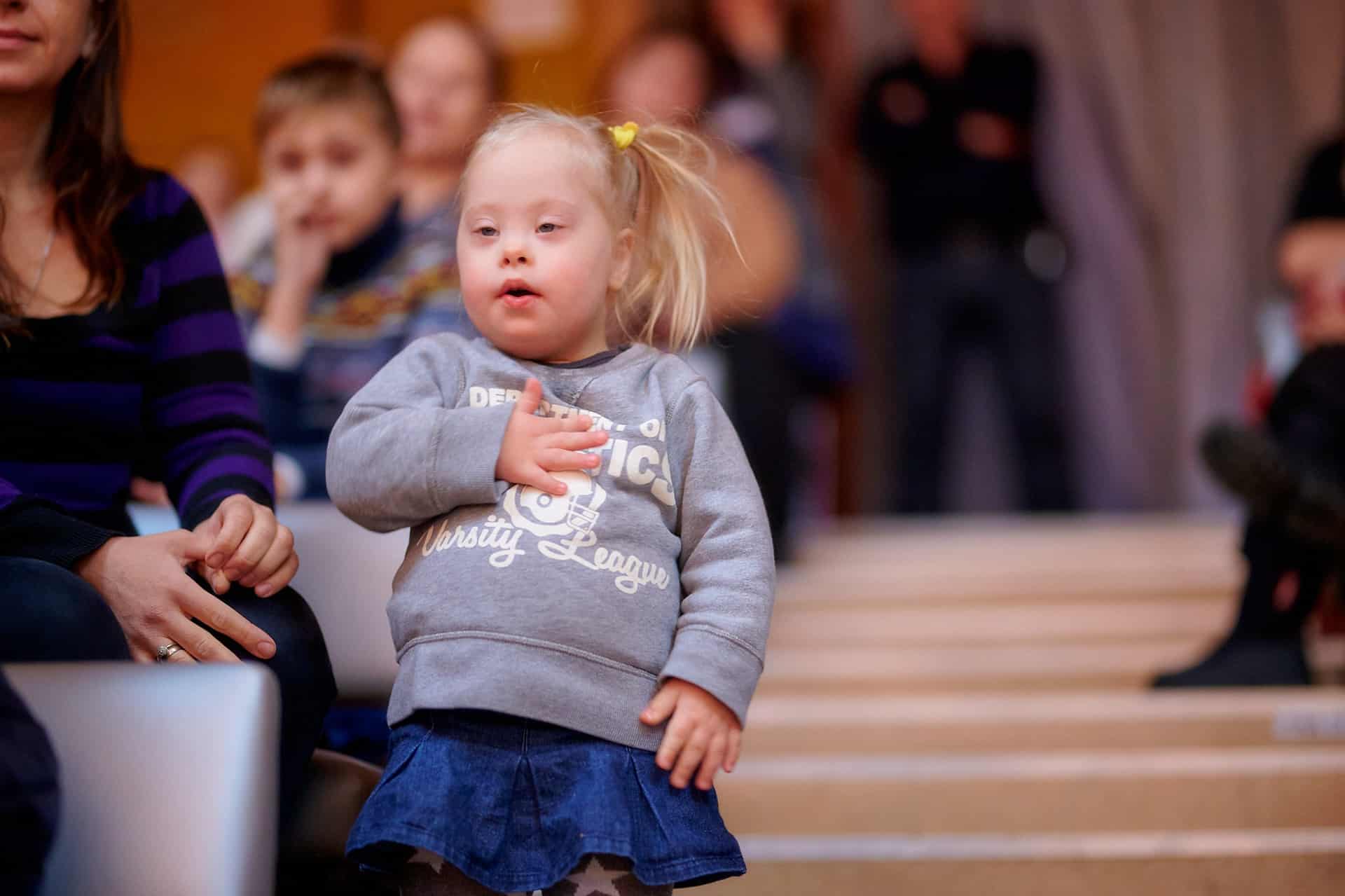 Eugenia Tymoshenko, the head of CHILD.UA association opened #MarathonDobra with music therapy concert "Music that Heals". Famous composer, virtuoso pianist Evgeny Khmara played for people with disabilities. This event was organized by CHILD.UA together with the musician and with the support of the UAE Embassy in Kyiv, Ukraine for the fifth time."The main purpose of the event is to draw the public's attention to addressing the problems of people with disabilities," said CHILD.UA Director General Iryna Volgina.
The musician himself notes that he began to study music as therapy after thousands of letters from people who professionally study children with disabilities. Evgeny's music turned out to be good for them, so he suggested to the CHILD.UA association to start music therapy sessions in Ukraine.
"It's important to me that listeners shift their attention from my personality to my music. I'm just a transmitter that passes signals from the universe through my soul and reflects them on black and white piano-keys. It's important for me to be with these kids today," said
Evgeny Khmara
.
Evgeny's Charity Concert became a music therapy session. The audience felt the magical influence of music because it is music that can regulate your state of mind and even can heal physical disabilities.
We sincerely thank UAE Embassy in Kyiv, Ukraine for tasty and useful gifts🎁 for people with disabilities❤️
The event took place at Kyiv Palace of Children and Youth.
The concert kicked off the CHILD.UA association's traditional #MarathonDobra – a series of New Year's Eve celebrations for kids who are in difficult life circumstances.
Key events of #MarathonDobra2019:
✅December 7 – 11:00 AM -1: 00 PM The first tennis masterclass from three-time Bulgarian champion Vasko Mladenov for children with autism.
✅December 16-17 – New Year's activities for 150 children at Lavina Mall, Galaxy Park.
✅December 18 – "Quiet" sessions for 100 children with autism.
✅December 19-20 – "Novorichni prygody" puppet show at the Kyiv Puppet Theater on the left bank of the Dnipro river.
✅December 22 – 7:30 PM– "Papa Andris" charity concert for 100 children, Art and Culture Center NAU(1 Kosmonavta Komarova Ave.).
On behalf of the
association, we sincerely thank all partners and volunteers – who joined the charity event #MusicthatHeals: LoraShen, In Jazz Studio, YAMAHA, as well as all volunteers: @AlinaValuyskaya, Elena Kornelyuk, Anastasia Dubovik, Anastasia Dubovik, Maria Mazoha, Maria Krinitcyna, Sluzhenie Devora, @MaximPilipchuk❤️
Thank you for the bright photos as a memento📸 @AfinaHaya and@EvgeniyVorontsov.