The "Follow your dream" festival in Odessa gathered a record number of viewers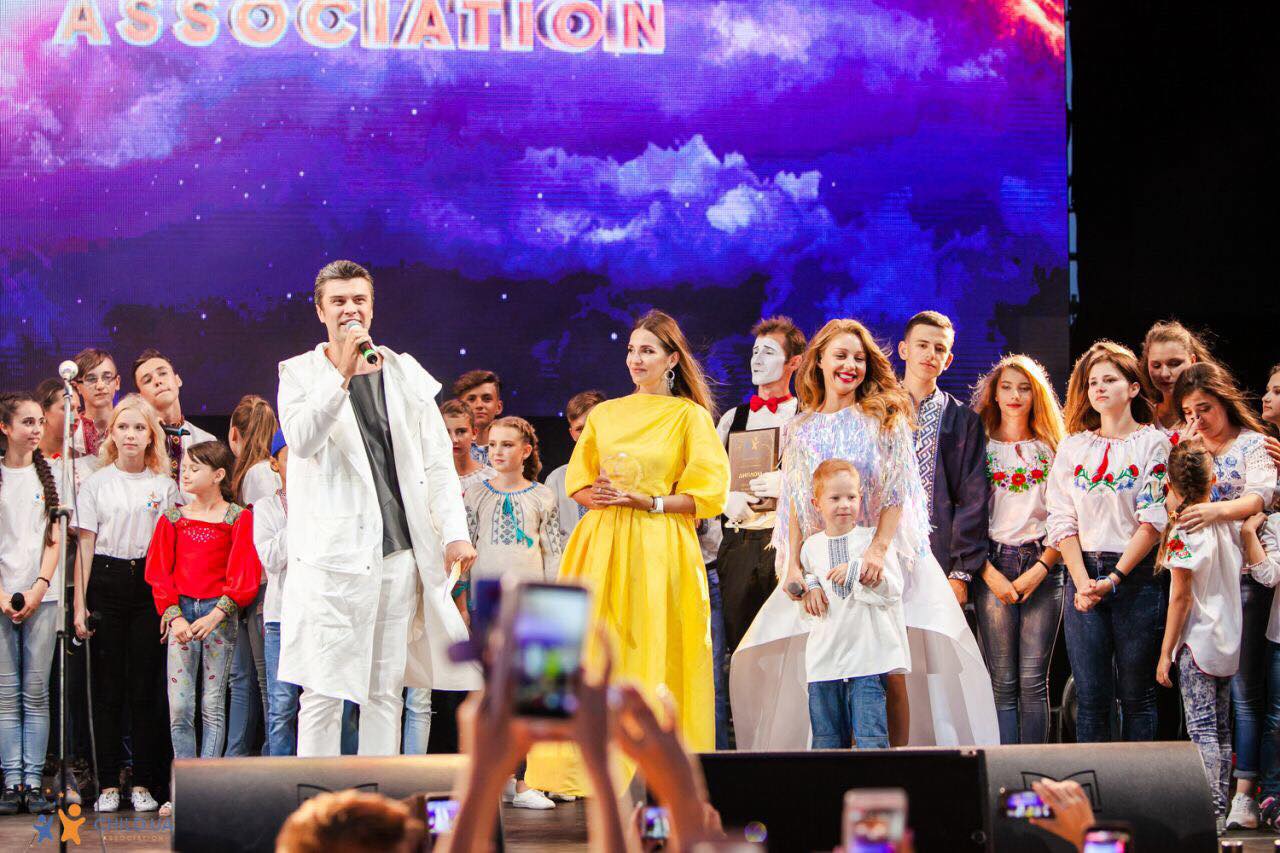 On July 21, in Odessa, was held a gala concert of the XII International Charity Festival "Follow your dream", gathering a record number of spectators this year. Several thousand Odessa residents and guests of the city came to support talented children on the stage of the summer theater of the sea terminal. The winner of the Grand Prix of the "Follow your dream – 2018" competition was the Folk Art Ensemble of Dance and Song in Sign Performance "Rhythm".
In recent years, the festival has become a real school of artistic excellence for gifted children from all over the country and a start in life for many of its participants. This year, the festival changed the format to the creative camp, becoming a project of system support for talented children with a difficult fate. A competitive selection of the festival takes place in the camp, the winners of which fall into the gala concert, where they perform together with their favorite pop stars and their idols. Such famous performers as Tina Karol, Lavika, Yuriy Godo, Evgeny Khmara, Tatyana Piskareva, Martha Adamchuk, Myata and "Kley Ygrymogo" performed on the big stage along with the festival participants. The hosts of the gala concert were Mila Yeremeeva and Artyom Gagarin. The composition of the professional jury of the competition also included Anna Klyushnichenko, Inga Selina and Yuriy Melenty.
 Winners of the XII festival "Follow your dream", 2018 
CHILD.UA Association thanks the team of the jury and project tutors for volunteer assistance and all the partners of the festival for supporting talented children of Ukraine:
Sponsors:  Ukrbudinvestbank, People's Republic of China.
Partners: Premier Hotels & Resorts, Charity Found "Sanctity of Motherhood", Atlanta Real Estate Agency, AVTOMASTER Group of Companies, Autoschool Koplion, Coca-Cola Beverages Ukraine, Odessa Film Studio, and the Make-Up School of Kateryna Natochina, Natalia Tolstoy and Oksana Galeta. Special thanks to the company "Em.Ai.Key." for the professional equipment for film production.
Information partners: Yuzhnaya Volna TV and Radio Show, KRATU TV, INTV and UKRLIFE.TV Internet TV
Internet partner: Datagroup.