The second shift of #GalaxyCamp 2019 is coming soon!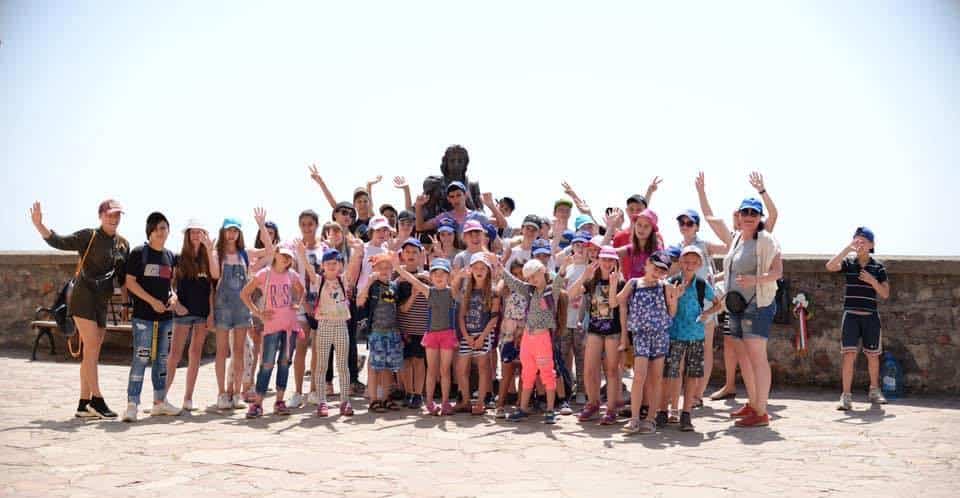 The second shift of CHILD.UA #Galaxy Summer Camp in Transcarpathia is about to begin.
About a hundred children from all over Ukraine are already packing their suitcases and going on an amazing adventure.
The Galaxy Camp 2 will unite 100 children from the frontline zone in eastern Ukraine, children from Kiev families with difficult life circumstances and winners of this year's "Follow your dream" festival.
The camp will continue from 9 to 20 august, and going to be really exciting.
Planets, where children can express themselves and their creativity, teamwork, outdoor activities, socializing with peers and, of course, individual work with a psychologist – all contribute greatly to the psychological rehabilitation of children with certain internal barriers.
"Feeling safe, be able to experience the joy of childhood, enjoying the summer, relaxing, to find a new friends – these simple things are so often lacking for such children. And for the second consecutive year, during the winter and summer holidays, we have undertaken GALAXY CAMP camp. Here are children who find themselves in difficult circumstances get at the same time simple and unattainable for them – vacations, friends, mountains, hiking, sightseeing, creative development, swimming in the pool, evening seating with dancing and guitar. I know – after every shift of GALAXY CAMP, the children coming back home cheerful, with desires, goals, knowledge and positive emotions" says President of CHILD.UA Eugeniya Tymoshenko.
During the shift with the children individually works a psychologist, and mentors, who are graduates of the program of training for work in the children's camps of the Association Child.ua – "School of Mentors". #GalaxyCamp is a unique camp, besides the usual wellness, children also receive psychological and social rehabilitation.
For reference:
#GalaxyCamp – the first  innovative inclusive creative camp in Ukraine, which uses  innovative methods of psycho-social rehabilitation of  vulnerable children, based on their creative team-work.