Healing music for children with autism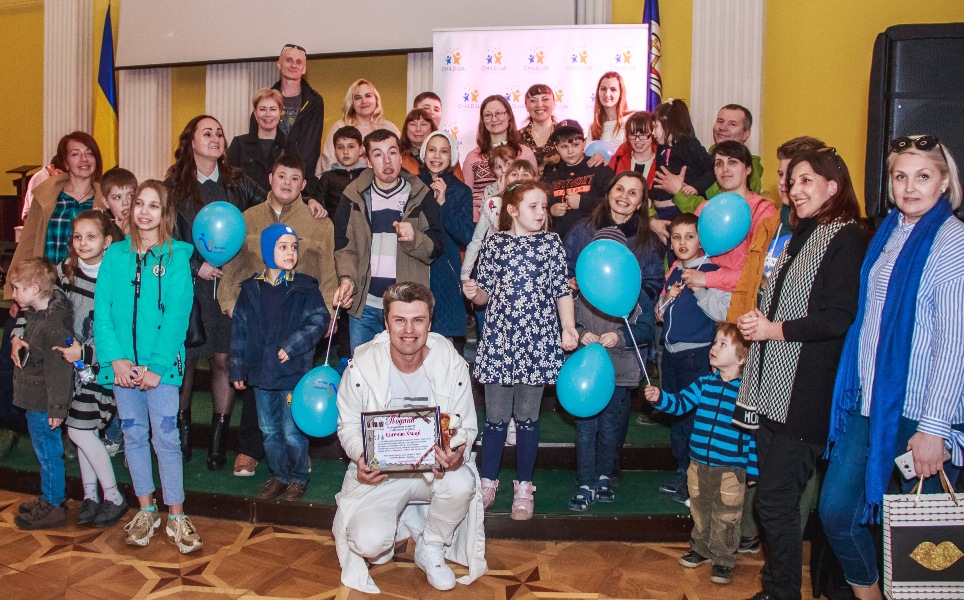 On April 5, a session of "music therapy" for children with autism was held in the Column Hall of the Kyiv City State Administration
The famous composer and pianist Evgeny Khmara for the fourth time already held a special charity concert "Healing Music" accompanied by the Black Tie quartet. The event took place within the framework of the Autism Friendly Space marathon, initiated by the Association of Child.ua, led by Eugenia Tymoshenko.
As the musician and member of the Child.ua Board of Trustees, Evgeny Khmara, noted:
"My concerts and music therapy sessions are what special children love so much. Of course, apart from music therapy and other types of rehabilitation, such people, and especially children, need space adapted to their needs and special conditions in order to feel free in society. The AFS Initiative, initiated by the Association, is a significant contribution to building a culture of tolerance and respect for people with autism in Ukraine."
The concert was also attended by accordionist Dmitry Reshetnik and Anatoly Gernadenko, who plays an instrument called Hang. A total of 250 people attended the event. On the day of the concert, visitors had the opportunity to also visit the photo exhibition "Open your heart for friendship." 50 children took part in the photo shoot, 25 of them with autism. Some of them also attended the concert of Evgeny Khmara on April 5th.
The concert of Evgeny Khmara as part of this marathon is one of many events that is adapted for people with autism. Thanks to the work of volunteers of the Association , Ukraine already has the first results on the introduction of an autistic tolerant environment. For example, the "Oscar" cinema in the "Smart Plaza" shopping mall from April 2 will hold monthly sessions for people with ASD: with muted sound and lighting effects.
The head of the Child.ua Association Eugenia Tymoshenko noted:
"We plan to fundamentally change the situation in Ukraine. Now we are implementing a large-scale educational and information campaign in the community. We establish cooperation with cinemas, supermarkets, shopping and entertainment centers. We invite employees of such institutions to undergo our trainings – so that they are ready to tolerate and help people with autism. We will try to create as many leisure facilities friendly to people with autism as possible, namely: less sound volume, less bright light, soundproofed rest rooms and special film shows".
Children could move freely around the hall, which is so important for children with ASD. Adults and young listeners got a lot of pleasure and felt the healing effect of music.