Association Child.ua helds charity event to 1st of September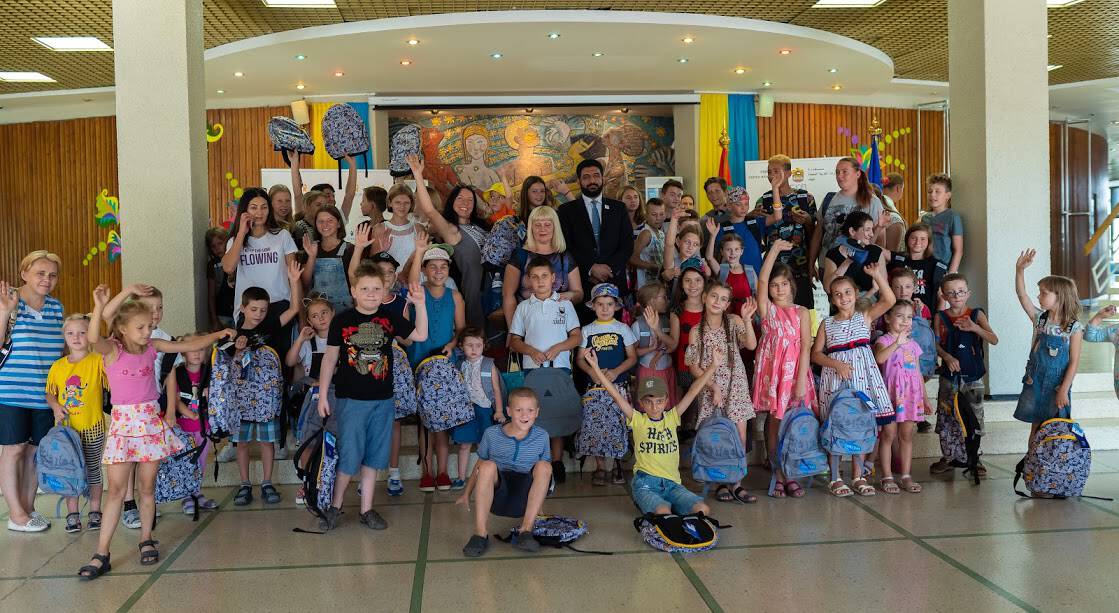 Association Child.ua headed by  Eugenia Tymmoshenko helds an annually charity event «School bag» for 6000 children.
On the eve of Knowledge Day at the Kyiv Palace of Children and Youth hosted the annual event of the Child.ua Association – "School Bag". The main purpose is to help children from families who find themselves in difficult circumstances and do not have the financial capacity to provide children with the necessary equipment for school.
This year 600 children attended a holiday concert and get briefcases with useful stationery. The performers of the concert were the pupils of the Kiev Palace of Children and Youth, who showed their talents and creative skills.
«Period leading up to new school year is always filled with pleasant worries and exciting school fees. Unfortunately, not all families have the financial capacity to provide children with at least the most necessary things. To give children a sense of joy of their first school days, regardless of the financial and social conditions of their families, is the main goal of our event. For the sixth consecutive year, we have been holding such an event and are attracting more and more children every time», – the President of Assocaiation, Eugenia Tymoshenko said. 
«An event «School Bag» for primary and secondary school is conducted for the second time in partnership with charities Mohammed bin Rashid Al Maktoum and supported by the UAE Embassy in Ukraine», – Abdullah Al-Suwaydi, the UAE's solicitor, said.
Assocaiation CHILD.UA headed by Eugenia Tymoshenko unites international and all-ukrainian public organisations to support children, who find themselves in difficult life circumstances, giving them opportunities and skills for a better future. Every year, CHILD.UA holds about 30 charity events and helps 3,000 children. The organization deals with socialization and psychological rehabilitation of children, provides charitable assistance, helps them to develop culturally and creatively.