The Association Child.ua transferred special equipment to the Social Assistance Center "The Road of Good"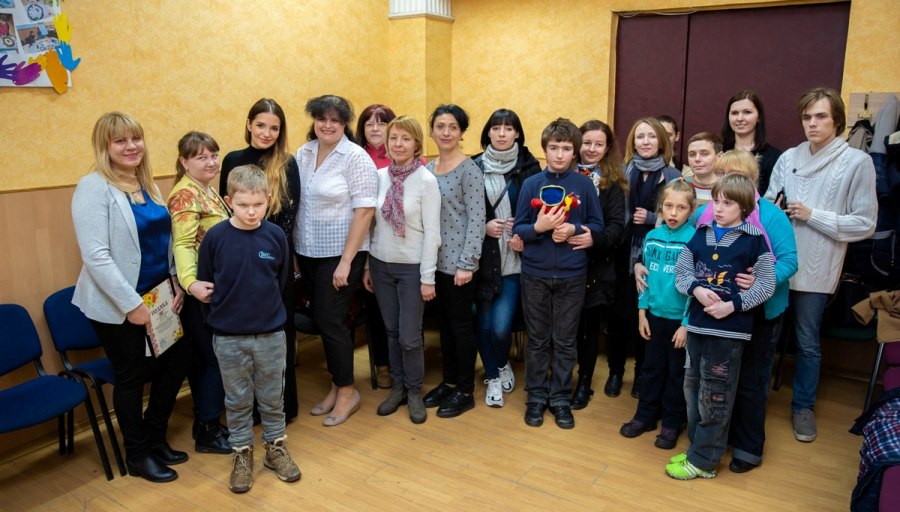 On March 12, 2019, the President of the Association, Eugenia Tymoshenko, had a meeting with representatives of the Social Assistance Center "Road of Good" and parents of children with autism.
The Association Child.ua provided the Center with an inventory that will help children with autism spectrum disorders. Provided items will help in creation of sensory room where children with autism will be not only having fun, but will contribute to their own development. Stilts on ropes, children's balancers, balancing boards, fitballs, orthopedic massage mats and other equipment will be used for creation of the sensory room.
Larisa Kozub, chairman of the board of the public organization "Road of Good"
«Today we received equipment for rehabilitation, which we will install in the sensory room. Such equipment helps children with autism develop, allows children with sensory impairments to achieve significant results. It stimulates development and improves concentration. Thanks to special exercises, children have better control of not only their body, but also their emotions. We are grateful to the Child.ua Association for this gift»
Helping children with autism is one of the main activities of the Association. Every year the number of children with ASD only increases. Now, every 70th child  born have a  autism spectrum disorders.
In order to raise public awareness about autism, Child.ua initiates a thematic marathon AUTISM FRIENDLY SPACE. Creating an autistic-tolerant environment in Ukraine is one of the main tasks of the AFS Marathon.
President of the Association Child.ua, Eugenia Tymoshenko say:
«We want society to tolerate such children and adults. We hold conferences, seminars for specialists. But you need to go outside and declare yourself. Nowadays, one often encounters confusion from the staff of cafes, cinemas, and so on. The goal of our marathon is to inform people that autism is not a disease, but simply a different type of world perception. We do not expect everyone to become autism experts after the AFS Marathon. We want as many people as possible to hear about the peculiarities of people with such disorders and not to stand aside»
Details about the program at the link: https://autism.ua/marafon-brahmusa.psychologichttps://autism.ua/marafon-autism-friendly-space/
Contacts: (044) 428 57 18