American expert Stephen Edelson presented the latest research on autism problems in Kyiv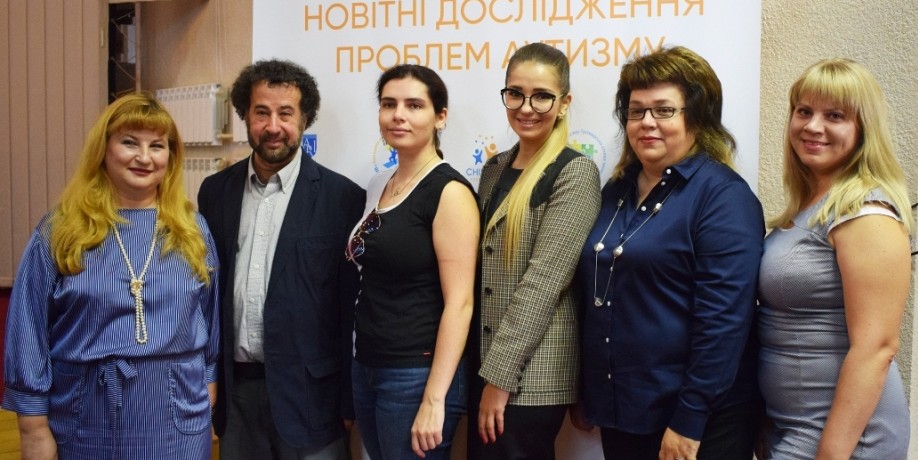 On September 19, "The Newest Study of Autism Problems", conducted by Stephen Edelson, director of the Institute for the Study of Autism ARI (San Diego, USA), was held in Kyiv. About 300 listeners attended the Institute of Postgraduate Education at the Taras Shevchenko National University and about 1000 joined event online.
Dr. Steven Edelson, has been studying autism problems for 40 years. He talked about the factors known today that cause development of autism and presented the modern establishment in the field of diagnosis and correction of autism – in particular, carried out at his institute.
The event was organized by the "Public Association for the Protection of the Rights of Persons with Disorders of the Autism Spectrum", the Charitable Organization "School-Steps", the Faculty of Psychology and the Institute of Postgraduate Education of the Kyiv Taras Shevchenko National University, with the support of the Association CHILD.UA, the information portal AUTISM.UA and with the participation of the Fund "The child with the future". Online broadcast of the event is provided by UKRLIFE.TV.
"The CHILD.UA team is working to create a friendly environment for people with special needs, in particular children with autism, in Ukrainian society. We help organize and provide information support for such events so that more people can learn about this problem, the latest research and methodology, "- said Evgeniya Tymoshenko, the President of the CHILD.UA Association.
You can see the video recording of the event via the link.
Reference: Stephen E. Edelson received education in the field of experimental psychology at the University of Illinois (Urbana-Champaign, USA). He is co-author of book on the rehabilitation of children with autism "Recovering Autistic Children". Since 2006, he has been heading the Autism Research Institute, which brings together 100 nonprofit organizations around the world.