Learning to be tolerant, time to act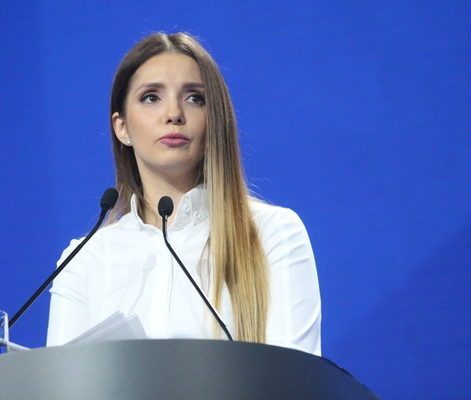 I want to devote this blog to autism, inclusion and problems that people face with autism in Ukrainian society. As of 2016, more than 6 thousand children with a diagnosis of autism officially live in Ukraine. And these are only children. In fact, people with autism are ten times more! According to public organizations, this figure can be about 100,000. The fact is that there is still no clear statistics in Ukraine. There was no diagnosis of "autism" in the USSR, and people with autism who had reached the age of majority received a diagnosis of "schizophrenia". Hence the lack of a sufficient number of specialists in the field of diagnostics, education and socialization. Often, autism is diagnosed very late, or an incorrect diagnosis is made, which does not allow intervening on time and starting therapy. In addition, unfortunately, in our country there are no necessary conditions for the education and treatment of children with autism.
Autism is a set of disorders that lack communication and social interaction. According to US statistics, today, autism is found in every 68th person on the planet. It is worth remembering that the disorders are very diverse in nature and do not form a single picture of the symptoms and the depth of the violations. Calling the autism a disease is impractical because autism is a permanent condition. People with autism see, hear and feel the world differently.
I am far from being an expert on autism, but since October 2015, exploring the topic of ASD in Ukraine, I have seen a lot of injustice and indifference on the part of the state in helping to solve problems of autism. Thanks to the joint efforts of many public organizations and changes in legislation, the situation in Ukraine has already begun to change. Education is becoming inclusive, work is being done in the direction of early intervention, inclusive-resource centers are being opened, teacher training programs are being developed, the very concept of working in educational institutions is changing, there is hope that the ICF system will be introduced soon. But, unfortunately, the society does not have time for changes. Families with autism will long face the resistance of society and the reluctance of education and medicine workers to meet their families. For it is impossible in a year or two to teach all people to think differently…
Therefore, we must act and we act.
In 2017, my team and I created the All-Ukrainian Charitable Portal Autism Ukraine https://autism.ua/.This portal is an information platform where each professional can post information about their activities and place materials, books that would help in the training and development of professionals and parents. Also, the purpose of our portal is to provide relevant information about centers, methods of rehabilitation and correction, specialists, changes in the law, science news, and much more.
In 2015 and in 2017, we acted as co-organizers of the International Conference on Autism "Opening the Doors" in Kyiv, where experts from the USA, Israel and Ukraine shared their experience in this field.
In 2016 in the city of Kiev we placed 30 bigboards and citylights, so that people would pay attention – people with ASD can be close by and require our understanding.
On April 3, 2016, the Social Protection Association, together with the FFU and the Foundation for the Development of Football of Ukraine, organized the first charitable football match, the Parliamentary Cup, between the national teams of Ukraine and the national teams of journalists and collected UAH 250,000. to equip development rooms in the correctional center of Primavera SA, Kyiv.
On April 2, 2016, we had a flash mob "Kyiv in blue" on Sophia Square in Kiev, the purpose of which was to draw attention to the problems of autism.
In addition, we regularly implement projects to help children and adults with autism.
We face many problems over which we need to work together in Ukraine, both the state and public organizations, namely:
Diagnosis and rehabilitation. It is necessary to continue working on an early diagnosis system, especially in the regions. To draw the attention of the country's leadership to the low level of rehabilitation facilities and the lack of a work system in the "team" when medical workers, teachers and correction specialists work on common goals.
Shortage of specialists. It is necessary to develop training for the correction and training of children with autism and other psychophysical disorders in the educational system; learn from other countries.
"Raw inclusion". Conduct explanatory work among teachers, the administration of educational institutions and parents of typical and atypical children on the positive impact of inclusion on the development of the child and society as a whole.
Tolerance. Rights violation. Raise public awareness, understanding the behavior of children and people with ASD. To bring to the attention of the population that people with autism also have the right to a full life, like everyone. They have the right to attend events, learn, and "strange" behavior should not be a reason for discrimination. Prove that people with autism are not dangerous and a person who can accompany a child or a person with autism knows what he is doing. Explain that people with autism, despite their problems with communication, want to communicate and make friends.
The life of adults with autism. The life of adults with ASD after the death of parents or guardians in Ukraine is a big problem. Very often, people with ASD and other psychophysical disorders end their lives early in boarding schools and mental hospitals, as the care system in Ukraine exists at a very low level.
Career guidance and employment. We must strive to maximize the independence of the person.
I urge to be tolerant and to study specialized literature to understand the people who live near us. Education in matters of autism in children, a basic knowledge of their development is the key to a healthy society.
April 2 is a day that is known worldwide as the International Autism Awareness Day. By April 2, the team and I are holding events such as:
March 24 and 25 – Practical Training of specialists from Poland. These trainings are charitable, the price of trainings includes only payment for the services of specialists. Flight, accommodation and accommodation paid by us.
Billboards on the streets of Kyiv and other cities of Ukraine, dedicated to informing the population of Ukraine about autism. The purpose of this action will be to counteract discrimination against people and children with autism and to report on the attitude towards people with ASD.
Posters with information about the first symptoms of autism in children. Since there are now problems with early diagnosis in Ukraine, parents and relatives should know the symptoms of autism in order to consult specialists in time. We are planning to place posters in polyclinics and educational institutions.
On February 5, 2018, a social video about parents and children with autism was filmed. This is the first Ukrainian-language social video about autism. Soon the premiere. Our video reveals the following questions:
What do parents of autistic children face?
How does their society perceive them?
How to respond to the "strange" behavior of children and people with autism?
I sincerely invite you to join our initiative and support children with autism! We invite to cooperate!
Children and people with autism need our understanding!