Training on servicing individuals with ASD for dental clinics was held in Kiev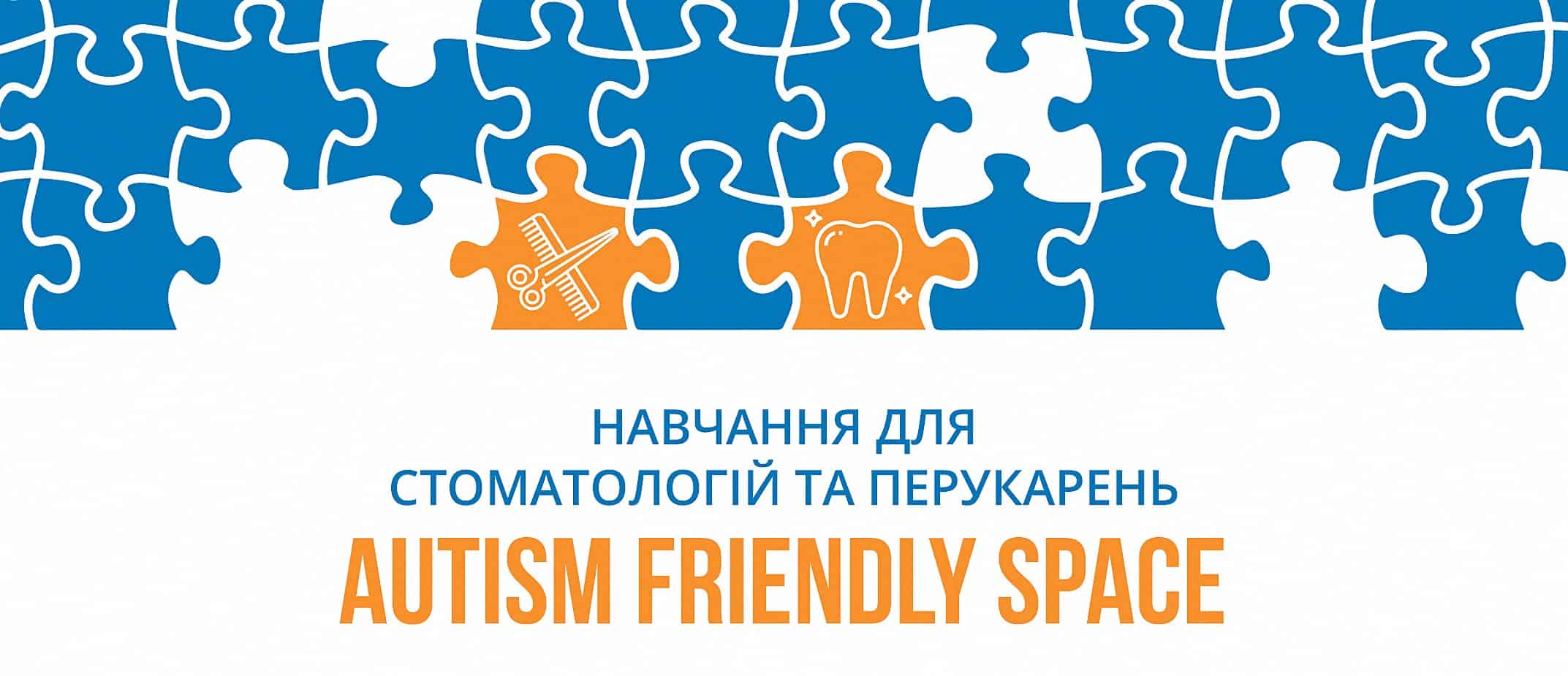 An association CHILD.UA was held training for 8 regional dental clinics for servicing people with ASD under the program Autism Friendly Space for rising awareness in issues of autism in Ukraine Autism Friendly Space.
In this project have participated: medcenter KIDS Clinic (Dnipro city), Dental clinic  My Smile (Irpin), Studio of dentistry and orthodontic «Aquarel» (Lviv), Centre for  Professional Dentistry «Estet» (Kherson), Medical center «OrthoRein» (Obukhiv) and «Professorial dentistry» (Poltava), а также Dental office of Zhytomyr Special School and Nikolaev Dental Clinic.
During the training session specialists of dental clinics were trained through the specialists of Kiev clinic «Clinic for children by Dubnova». The lecture about the features of working with dental issues of people with ASD was provided by Oleg Kovnatskiy, chief doctor of Clinic and Nikolay Demianiuk manager of anesthesiological services.
After the training all participants received set of sensory toys for customers with ASD, as well as two-month period of supportive counseling by trainers of Autism Friendly Space.
In addition participants will get an addition advertising in social networks and  media from Association CHILD.UA for raising awareness about they are able to accept patient with autism.
«People with autism is a large segment of potential customers. Furthermore they are customers for who is important to be sure that they would be understood and providing the required assistance in full.
According to the Center for Disease Control and Prevention (USA) 2% of total population of our planet have autistic symptoms. Moreover by our own research, companies who start serving customers with ASD recurved more positive feedbacks and were able to increase the loyalty of existing customers by at least 40%», – marked Anna Davidenko, Autism Friendly Space program manager by the Association "CHILD.UA".
Trainings under the program Autism Friendly Space would help to the Ukrainian society to become more aware about ASD, for businesses-to increase the consumer base and to brake new ground in service, for individuals with autism-to become visible for society.
Moreover all companies-participants of AFS program will be placed on map Autism Friendly Space, где отмечаются дружественные к клиентам с РАС заведения. Сейчас на карте отмечено уже около 70 компаний из различных сфер в разных городах Украины. Найти карту можно на портале autism.ua.
January, 21, 2021 will be held next training session for hairdressers and beauty salons.
AFS project is realizing with financial support provided by @Zagoriy Foundation.