CHILDREN ARE UNDER THE FIRE IN ARTEMIVSK AND SVITLODARSK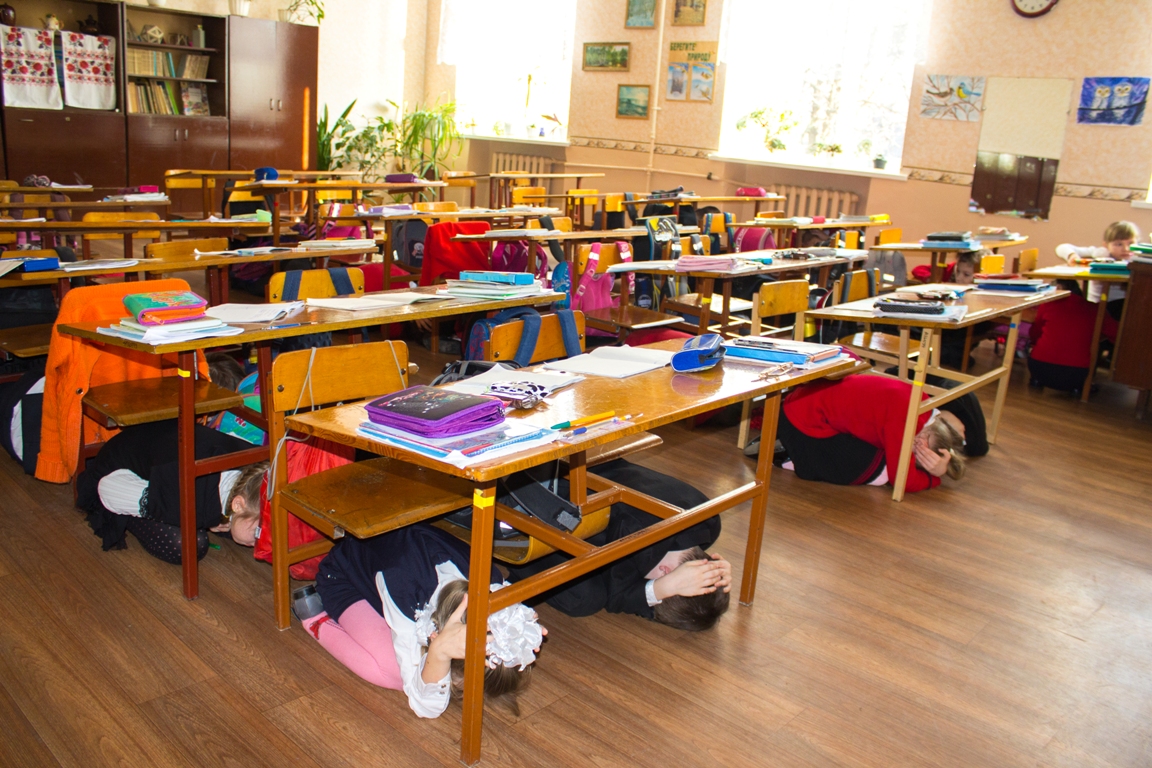 School № 11 in Svitlodarsk (Donetsk region). It's a frontline.
No classes. No heating. Nothing but a hope…
Children with parents from the nearby towns including Debaltseve are living in the basement of the school.
Beds are made with chairs. Children are under stress all the time. They are afraid to go out.
School № 11 in Artemivsk (Donetsk region). It's just 18 miles from the frontline. Children are trained how to act in case of shelling. Hiding under the desk and working out the evacuation to bomb shelters. Just look at those eyes…
Together with the volunteer movement "VOICE OF PEACE" we brought them some sweets, toothpastes, toothbrushes and other necessities.
Also the opportunity to participate in the IX International Charity Children's Art Festival "Toward the Dream" which takes place in Kiev (May 30th – June 1st, 2015).
But they need much more help…
The childhood ends when there are memories that cause sadness…
Let's give children only happy memories…