WOWkids gives hope to children raised without parents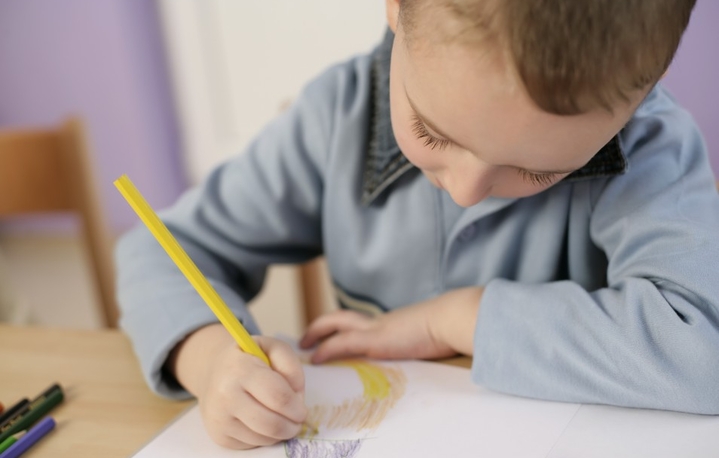 The team of the ICO Poglyad has launched a social and educative programme WOWkids in the Nadiya orphanage. We are very excited as every time we go to the special people who are, to a large extent, our judges and professors that teach us to teach them! We already have the privilege of being friends for the orphans, the same as everyone else who have joined the project. This time children got colouring books "Magic Garden" from the Staryi Lev publishing house and paints from Gamma. Next year we will show the pictures children made from the coulouring books. This was the first and very special moment of meeting each other, and we once again learned that art makes people closer.
Andriy Khrutba, chairman of the Department for Ecological Education of the Golosiyivsy National Nature Park was together with us. He gave a lecture about ecology. We asked the children "What is ecology? What meaning does it have for the humanity?" We also watched an educational documentary "Under the Rule of Garbage" that impressed everyone. The children were listening very attentively and asked questions after the film. The second block started with the presentation of works of our photographer Anastasiya Yermolayeva. She told the children about the history of photography and about some professional tricks of photographers. The slogan of her lection was "There is a photographer in every person! Take photos of live moments! Don't pose!" After the lection, everyone was so inspired to take photos.
These first lections were very successful. We will certainly continue our work as there are so many interesting things waiting ahead! Join us in our WOWkids project.
You can join us and become a partner of the social and educative programme WOWkids for children raised without parents. Our contacts:
+38(044)428-57-18; site: www.vzglyad.org.ua
Our banking details:
International Charity Organization Poglyad :
Account 26001052612330
MFO 320649
PAT KB Pryvatbank
EDRPOU 33145113
With a mark: charity donation