We begin our New Year's #Marathon of goodness "Children for children"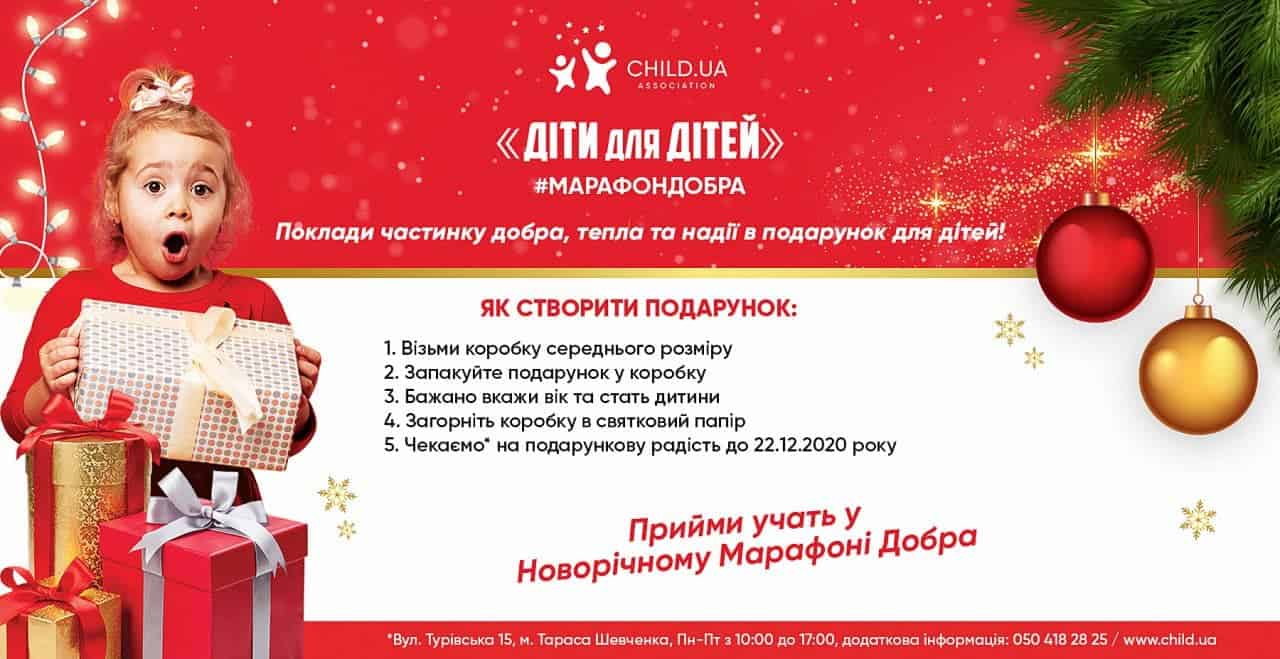 On the eve of Saint Nikolas Day, New Year and Christmas holidays we are gathering charitable and humanitarian aid for who we are taking care – children from orphanage, from families in difficult life circumstances and children with ASD.
Everyone can become magician and to bring joy at least to one child in this fairy-tale holidays!
We are gathering:👇
✅ warm clothes, gloves and socks
✅ sweets
✅ stationery, toys, educational games and puzzles.
👆 Here you can find outline how to pack up the box by yourself and to bring it to our office: Turivska str.,15 (Mon.-Fr.) from 10 a.m. till 5 p.m. 🕔 ⛄️
👉 Deadline is December, 22, 2020.
Your help it's incredibly important!
Let's do goods together with з #childua❤️
You can also donate for project ⤵️
https://child.ua/donate/
Aim of transfer: voluntary contribution.