"Voice of Peace" on Maidan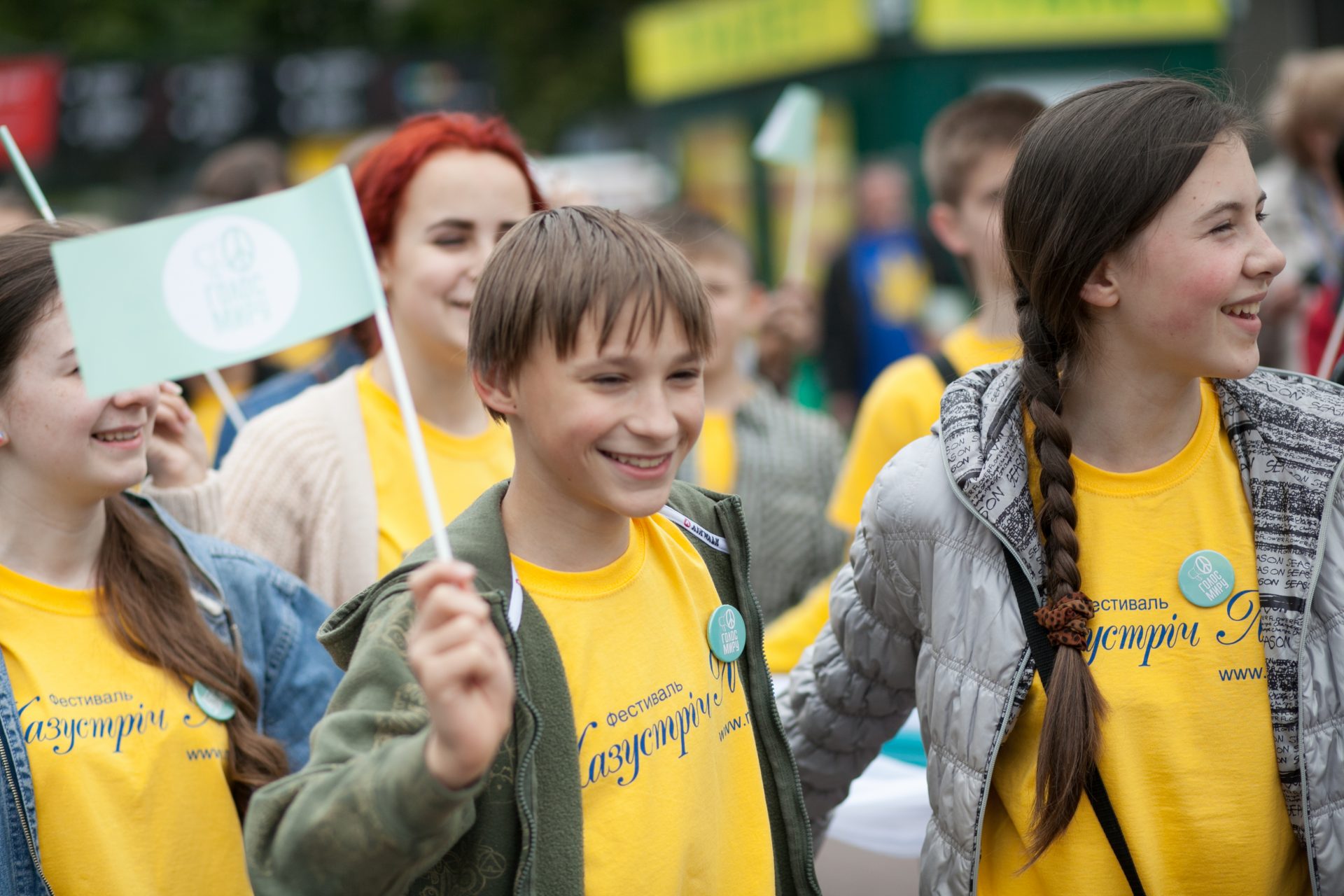 Participants of the IX International Charity Children's Art Festival "Follow Your Dream" paid tribute to the heroes of "Heavenly Hundred." More than 100 children from all over Ukraine took part in the solemn procession from the European Square to Maidan and Instytuts'ka street where they expanded «Voice of Peace» flag as a sign of solidarity and laid flowers to the Memorial to the fallen during the Revolution of Dignity in 2014.
Witnesses and participants of those tragic events had a tour and told the children about the European values for which the Heroes died.
"It is extremely important that children learn the price of Freedom and Dignity, were grateful to those who gave their lives in the fight against the authoritarian regime and keep the connection between the generations. Heroes never die," – said the President of the International Association of NGOs in Ukraine "Social Protection" Eugenia Tymoshenko who also came in person to support children and to honor the Heroes of "Heavenly Hundred".
 Tomorrow, on May 31st, there will be a competition of the Festival "Follow Your Dream" at 3pm in Kyiv Palace of Children and Youth. Admission is free.
On June 1st at 7pm – Gala Concert "Voice of Peace".