CONGRATULATIONS to the semi-finalists "Follow your dream" festival, 2019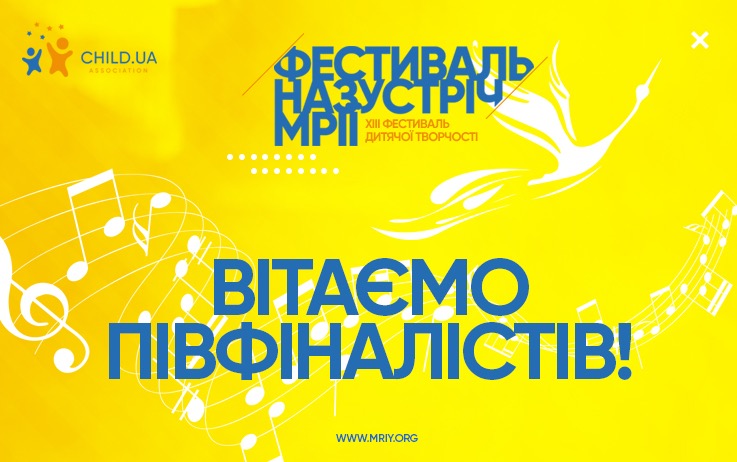 Now the qualifying stage of the Charity Children's Creativity Festival "Follow your dream" has been completed and active preparations for the festival has begun , "Follow your dream" will be held from 6 to 9 June, in magical Lviv.
This year, the charity festival will be the thirteenth on the account of the Association, headed by Eugenia Tymoshenko.
During the selection, we received more than 900 applications for participation, and among a large number of talented ones,children and youth, it was very difficult to choose the best ones. But the jury did it, and selected 208 talented children to participate in the festival. The list of WINNERS is attached.
The jury is headed by the famous dancer and choreographer, teacher, director of Kiev ballet schools- studios Alla Dukhova's "Todes" – Andris Kapinsh.
The star jury also includes: Ukrainian singer, composer and songwriter Svetlana Tarabarova;
Composer, virtuoso pianist and winner of numerous awards Evgeny Khmara;
Honored Artist of Ukraine, singer Tatyana Piskareva;
Outstanding tenor, Ukrainian singer Yuriy Lukyanenko (Godo);
Famous Ukrainian singer Myata;
Choreographer, actor, vocalist, teacher of variety disciplines, creative mentor, head of the LADYDANCE dance studio and head of the ballet "MYBEST" – Anna Klyushnichenko.
All members of the jury of the festival "Follow your dream" are also members of the Board of Trustees of the CHILD.UA Association.