Visit to the citizens in Krasnohorivka town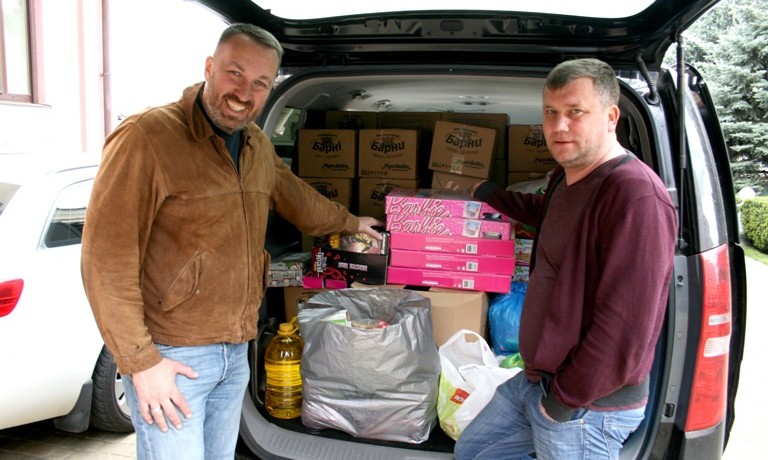 On April 24, on the eve of Easter, volunteers of "Vzglyad" collected humanitarian aid for civilians in Krasnohorivka town, Donetsk region, and also present them books that have become an spiritual support for people.
Everyone was waiting for our arrival: about 400 people with children lined up to get help from Kyiv.
We collected and handed: Baby Food, Baby Clothing, Hygiene, Toys for newborns, Diapers, Pasta, Cereals, Juices, Canned "Sardines", Biscuit "Barni",  Sweets and condensed milk,  Glucose tablets. 
We thank every citizen who has not passed by and took part in the good deeds for those who need our attention!