Training "Helping people with autism and their families"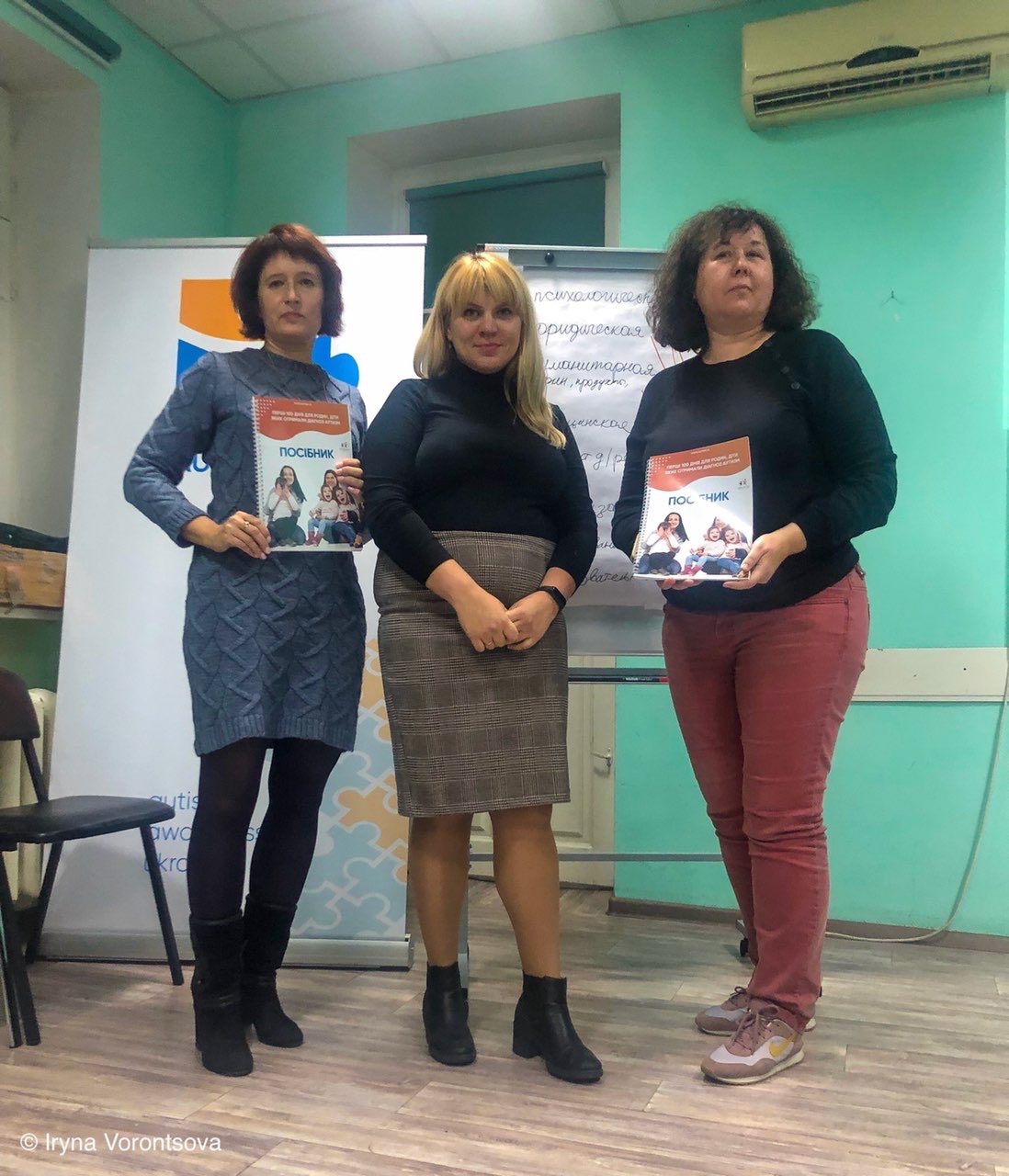 On the 28th of October the speakers of the association Child.ua held a training for the Network of Social Services centres for Family, Children and Youth and for specialists in Kyiv within the annual advanced course for social work professionals.They talked about autism, needs and help for families raising children with disabilities.Also they presented the projects @Autism Friendly Space and Autism.ua Anna Khvorova, Ph.D. in Pedagogy, reader in the National Pedagogical Dragomanov University, Ph.D. candidate in the Social and Political Psychology Institute joined our team. She told about a competent interaction of professionals with parents of children with autism.
They submitted a guide "The first 100 days for families with autism" to the Network of Social Services centres for Family, Children, Youth and professionals in Kiyv.
🧩Please note that this link is available for free download at:http://bit.do/e4nTc
🧩It is a great pleasure to impart knowledge and skills to those who want studying.
To teach trainees to distinguish children with autism, understand their perceptions of the world, communicate and help create a friendly environment are our main goals.