Training "Hairdressing services for people with autism"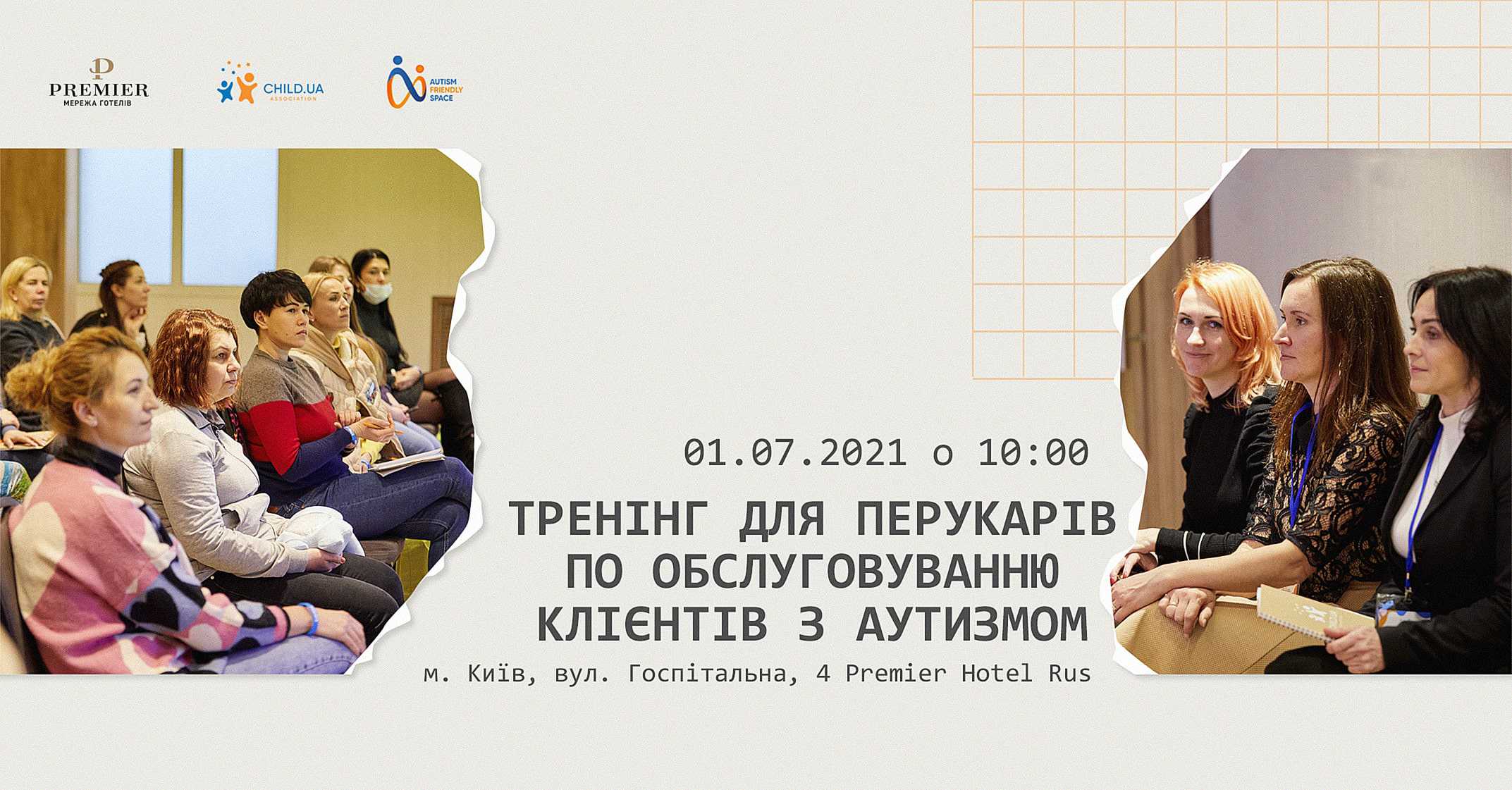 👉 Date: 01.07.21 р.
👉 10:00-13:00
👉 Host: Premier Hotel Rus, "Kiev" hall, Hospitalna str.,4
✅ Registration form: https://forms.gle/7Kkpvbjgj4BKt9HY8
👉 Seats are limited.
✅ Association «Child.ua» realizing #AutismFriendlySpace program, aimed at building autism friendly society.
✅ We are inviting hairdressers from all over Ukraine to learn serving clients with ASD and to create autism friendly conditions. This will expand your customer base, get the social component of the activity.
✅ We recall that in February 2021, representatives of 10 hairdressers have undergone training and provide services to clients with autism and autistic traits.
✅ We offer you:
👉 to get a practical training
👉 to get consulting services free of charge during 1 month after training;
👉 additional advertising due to publications in social networks;
👉 replacing on the special map Autism Friendly Space with organizations, which provide services for people with ASD.
Find out the map on www.autism.ua, where you can find over 90 autism friendly organizations.
✅ Speakers:
💬Tatyana Garmider – master hairdresser with 18 years of experience, salon administrator, head of the social organization "Special Life", mother of a child with autism.
💬 Davidenko Hanna – Social Inclusion Expert, Autism Friendly Space Program Manager
✅ At the end of the training each participant will receive a certificate.
For details, contact us: 📲0504138382