The holiday – gratitude for the volunteers.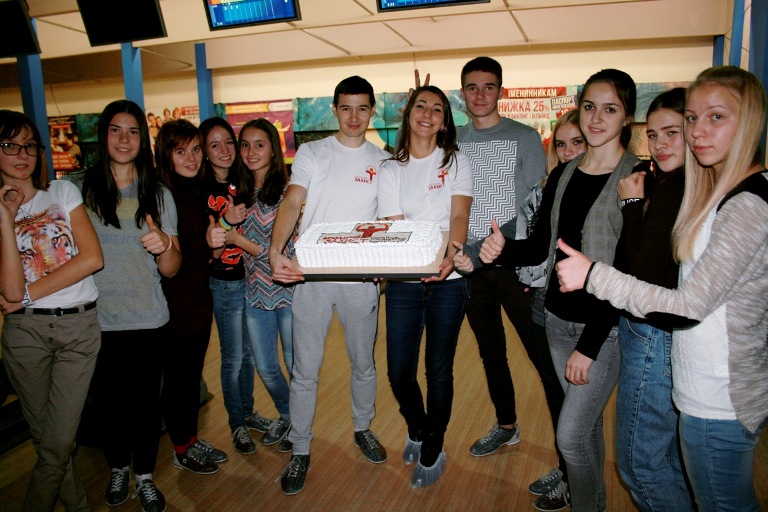 Yesterday (29.10) representatives of the Association of international and all-Ukrainian public organizations "Social protection" held a meeting with volunteers who are regular helpers in the implementation of projects of the Association and its members.
The main purpose of the meeting was to thank the volunteers for their help, to show that they are an important part of the Association , encourage them and share plans about social events for the next few months.
The meeting was like a holiday in a circle of closest friends: delicious pizza, bowling, incredible sweet cake and a trip to the Circus. Most of the volunteers are teenagers so the meeting was very active and cheerful, filled with bright emotions, laughter and sincere smiles.
"Cool that we are here today together, I love you all,"  – exclaimed seeing her friends one of volanteros Dasha, who resettled from Mariupol.
The meetings are not new thing, they happen every year and this is helps to foster closer friendships and to be distracted from difficult situations because most of the volunteers are immigrants from areas ATO and sometimes they need help and support.
We would like to sincerely thank the EC "Cosmics" for the hospitality, Nikolay Kobzov for the opportunity to see "Circus of Angels" and founder of "Restar consulting" Alena Staruh for the incredibly delicious cake.