The celebration of adoption day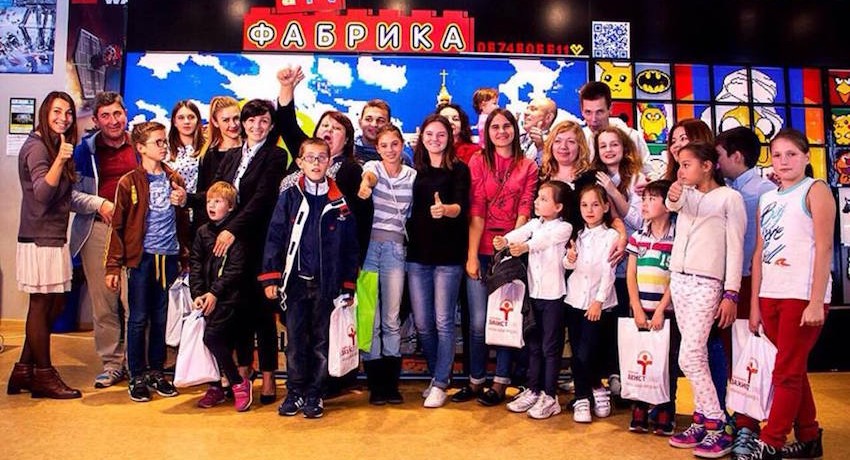 "The Best way to make a child good is to make him happy." (Oscar Wilde).
On September, 30, the Day of St. Faith, Hope and Love and their mother Sophia, is the Day of adoption in Ukraine. This day is a symbol of mercy and goodness toward people.
Every child is valuable and has the right to protection, full development and parenting in a loving family. To provide every child a decent life – the primary task of parents.
Ukraine has the potential to save underprivileged children and we are proud of Ukrainian families, who take care about children-orphans. Association "Social protection" (IASP) in partnership with АrtFabrika, held a charity entertainment for such families in the shopping center Art Mall. Animators-professionals were met children and helped them to design Lego. The holiday ended with a disco, photo session with a professional photographer Lex Volkov and gifts from the Association "Social protection". All the children were satisfied and gladly shared their impressions.
Adoption day in Ukraine is another lever of protection of the rights of children deprived of parental care. Adoption is a special way to parenthood: the noble and complex, filled with emotions, expectations, anxiety…
So on this day – the Day of adoption, Association, "Social protection" sincerely congratulates all the brave parents who made this big step and took the child in his family: we wish you patience, kindness and health.
After all, being a parent is one of the most important duties which have to perform in life, but at the same time the most interesting and worthy efforts.
More photos see HERE