Salmanovich family – the place where love rules!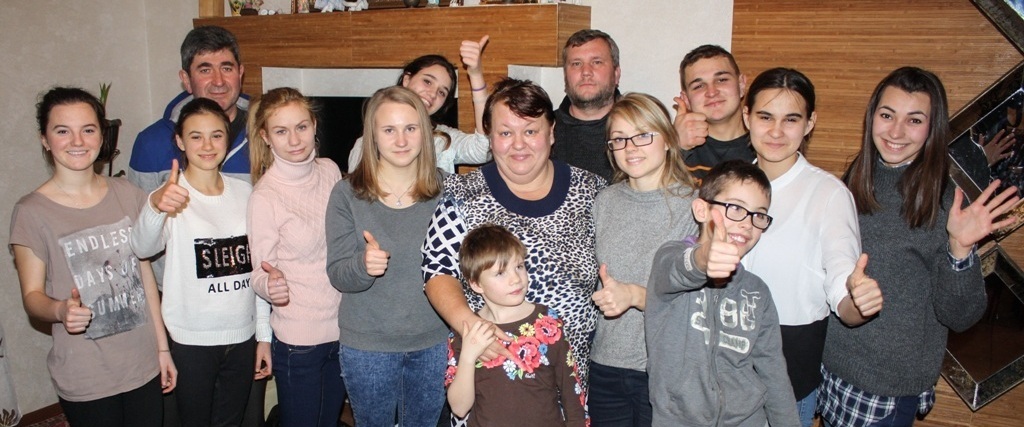 For the second time the team of the Association "Social protection" had visited the emergency Children's home of family type of Salmanovich. We could't share our impressions! The first thing that catches the eye is the hospitality not only of parents and children, a generous table with delicious food, the politeness of children, the friendliness. Here, everyone is ready to help.
Mother Elena and Father Fedor (Faudin) – people with a capital LETTER, with a BIG HEART, people who have is to learn patience and love! Having 6 biological children, the parents took custody of 12 children and give them love, care and motherly affection. It's a family – where grow not only flowers but also children!
Every child that was raised by the family of Salmanovich, heavy children's fate, as a result of negligence on the part of adults, but mother treated with love even the most "hopeless" children. So Viola, which came into the family two years ago and did not even talk at all, was scared, because life has taught her not to trust anyone. Today she is smiling, and says as the sun shines in the house :).
In Salmanovich a lot of interesting stories that teach to be sacrificial and to live not only for themselves.
The gifts that we brought did not go to any comparison with the attention and love that we received in the family of Salmanovich. Our team is very grateful to my Mum Lena, Dad Fedor and all the kids for your hospitality, delicious food, aromatic Italian coffee and homemade milk, sour cream and cheese.
By the way, the orphanage of family type of Salmanovich this year marks 10-years old, and believe in material terms, they require a lot of things, so if you want to support the family, you can find them on the page in the community: Children's house of family type of family of Salmanovich
We wish all parents and children a long life and God's blessings!