Practical trainings "АUTISM.UA" from specialists from Poland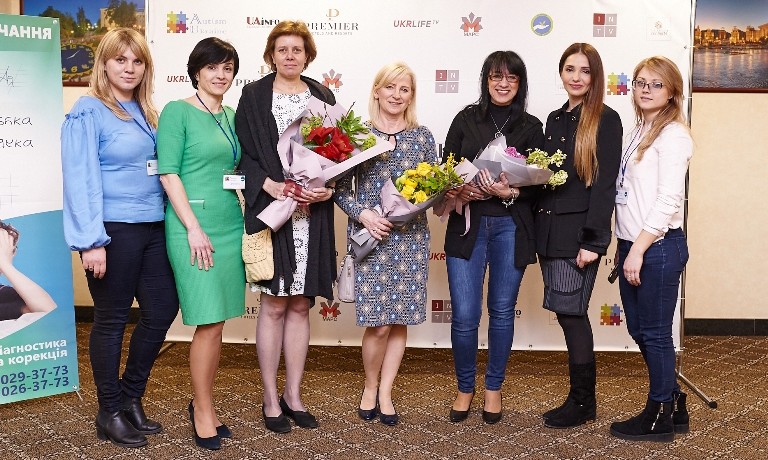 On 24 and 25 March in Kyiv, the Association "Child.ua" and the portal Autism.ua together with the Polish fund "Support and Development", conducted a practical training with the participation of specialists from Poland with the support of Premier Hotels and Resort.
80 participants, including psychologists, speech therapists, teachers, defectologists, parents of children with autism, received practical advice and recommendations for further work in this area.
Unfortunately, today there is little information in Ukraine, and highly skilled autism specialists. And professional information first of all will help children. After all, they will receive timely and proper support from specialists and understanding from parents and teachers.
Educated specialists of the "Support and Development" Foundation shared their experience. Dr. Katerina Panovska-Yurchik, Masters Anna Pikhirkevich and Dorota Yasinskaya are specialists in their field who have many years of experience.
The theme of the first training, on March 24, is "Autism. Determination of student needs, work planning and methods in educational institutions. "
The training was conducted by two speakers – Masters Dorota Yassinskaya (DorotaJasińska) and Anna Pižikevich (A.Pyzikiewicz).
Dorota Yasinskaya told the audience that 10% of children with autism had Tourette's syndrome, noted the characteristics and features of this disorder.
Trainers covered such important topics as the importance of teamwork with parents and professionals, joint meetings; organization of space; schedule of the day, week; the importance of visual prompts and more. Ms. Dorota Yasinskaya impressed her ability to work with people and clearly demonstrate how to better organize the space and work of the educational team.
Master Anna Pizhikiewicz devoted a lot of time to situations with specific students in the team, raised many questions to the participants of the training and helped to find a solution.
On March 25 Dr. Katarzyna Pankowska-Jurczyk – President of the Support and Development Foundation presented on "Intervention in severe and crisis situations. Diagnostics, rules, stages and methods of work in educational institutions. "
Katerina told about the most critical situations that could happen in the life: death, suicide, fire, terrorist attack, war. What can be done in the event of situations in which a person has no influence. On real examples, she told what exactly was to be done to prevent suicide and how to work with schoolchildren, and employee at an educational institution, if that happened.
In practical classes, the participants of the training dismantled examples of crisis situations and looked for solutions on how to help a student or employee of an educational institution not to fall into crisis or depression.
In addition there was a prize drawing from Sensorya Company and each participant has received a certificate.
Thanks to our co-organizer SPD Bilan Yevgeniya Pavlovna for the affiliate support.
The main partner was Premier Hotels and Resort.
Training was hosted at Hotel Premier Hotel Rus.
Our sincere thanks to our regular partners, LoraShen, for its excellent compositions and wonderful bouquets for speakers.
Thanks for the informational support of our regular partners, INTVua, Ukrlife.tv, UAinfo, and the Mars-TV Channel.
Also thank for participating in NeuroFlex and Sensoria company. Psychological diagnosis and cognitive rehabilitation. Thanks to your information stands and consultations, participants learned more about testing children with special educational needs.
Sincerely gratitude to all volunteers who took part in this event, in particular the photographer Evgeniy Vorontsov, the team of the volunteers of the Association "Child.ua".
Photo for 24.03 you can find on Facebook
Photo for 25.03 you can find on Facebook