Orphans of the Luhansk region are in focus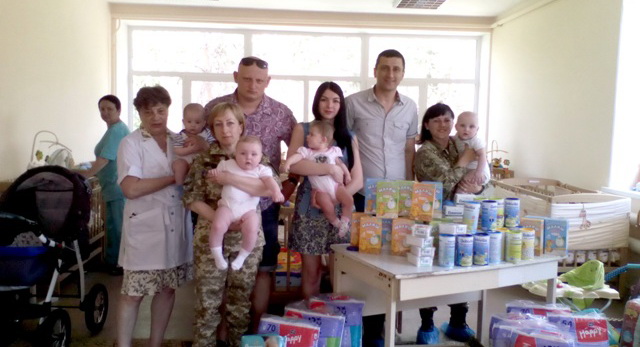 Aneffective cooperation of volunteers of the Association "Social protection" and the officers of the United center for civil-military cooperation "Lugansk", Severodonetsk once again assist children and citizens in the war zone in Eastern Ukraine.
This time, we have delivered humanitarian aid to the students of Lugansk regional children's home №2. Childrenup to 4 years old transferred from occupied territories of the Luhansk region live there nowadays. Now there are about 70 children.
Due to the indifference of representatives of the Association "Social protection",ICO "Pogliad" young residents of children's institutions received the essential things, namely:
– baby diapers of different sizes
– cotton swabs
– baby cream
– pacifiers (soothers)
– glass baby feeding bottles
– tea for children
– formula feeding (puree and dried)
– rubber swimming pool for children outdoors in the summer.
In such a difficult time for the country, such children especially need our attention, care and love.