Online broadcast of the conference on autism, "Opening the door" soon!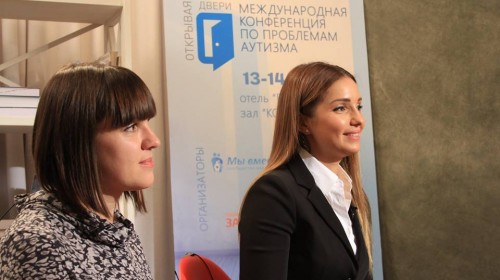 Wonderful event! Our main media partner – Ukrainian Internet Television Ukrlife.tv carries out support of our event.
Translation of the International Conference will be:
October 13 link: https://youtu.be/ntKbhueB6YY
October 14 link: https://youtu.be/BACmEx_i7hQ
Participation in the online conference, broadcast live via the Internet – this is an opportunity to participate in the conference without being to Kiev! Without leaving home! Or gathered the whole team at the workplace and simply connect to the Internet!
Media Accreditation by phone. 0504138382; of. +38 (044) 428-57-18, e-mail: info@iasp.org.ua
On the eve of the event, conference organizers – President of the Association – Eugenia Tymoshenko and head of the NGO community special families, "We are together" ("Mu vmeste") – Olga Ladnaya gave an interview to Ukrainian TV online. UKRLIFE.TV