New medical equipment for Dnipropetrovsk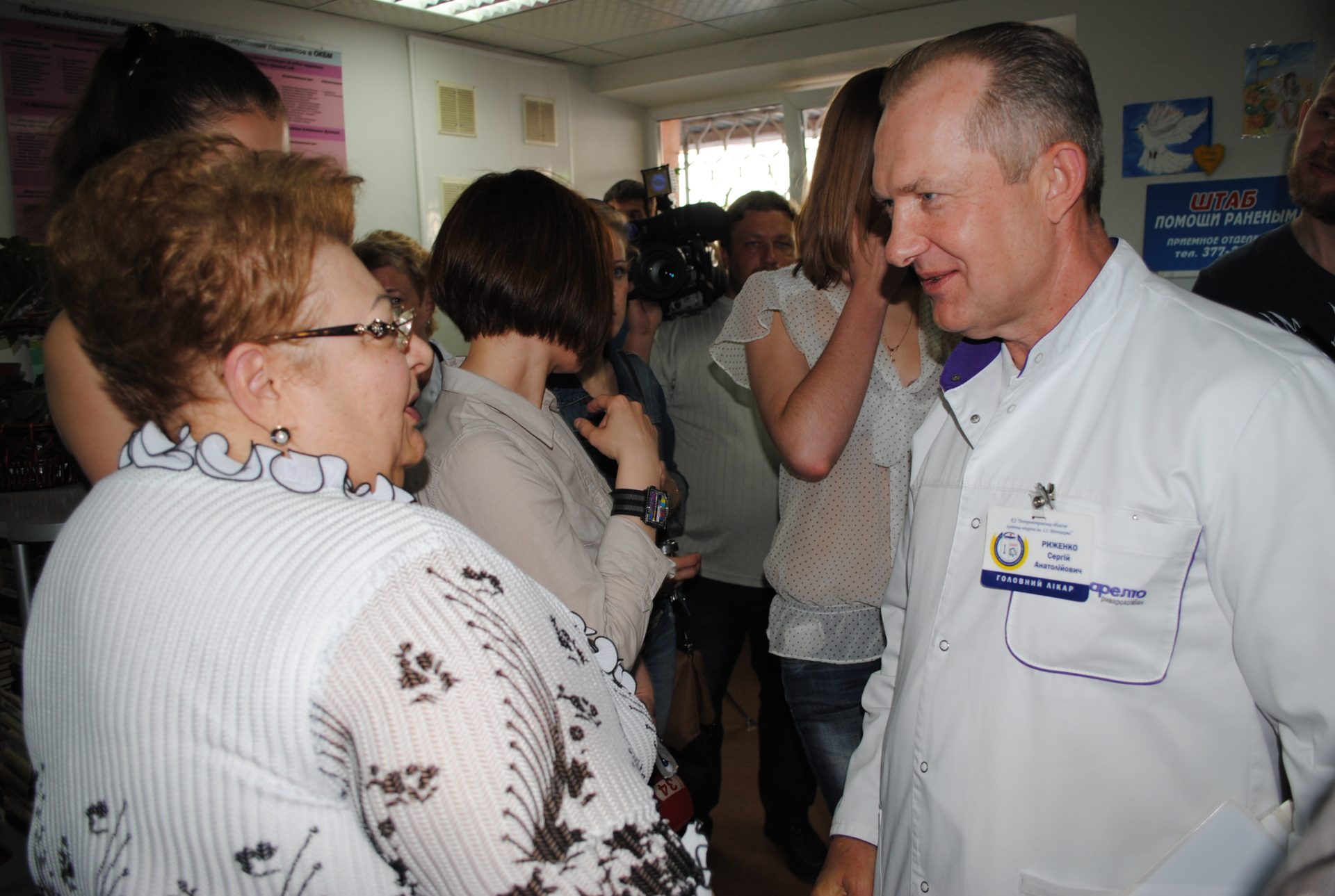 From now on surgeons of Mechnikov Dnipropetrovsk Regional Clinical Hospitalwill be able to do extremely hard operations without large incisions. So, wounded warriors will recover much faster.
German Fund «Diakonenie Erzgebirge» and Mark Schwan sent to Ukraine a laparoscope and a resectoscope which will save lives and health of the Ukrainian soldiers.
The International Association of NGOs in Ukraine "Social Protection" along with volunteers and the support of the regional office of Batkivshchyna Party handed that unique medical equipment to As the chief doctor Sergei Ryzhenko said, "these devices will make it possible to work more effectively during surgery. In particular, the laparoscope and the laparoscopic surgery rack will help to make a lot of operations without major cuts.
These are essentially low-impact operations which will enable to put any fighter on his feet much faster".
"If we can save even one life – our work is not in vain. And thanks to this equipment, doctors will be able to help hundreds of defenders of Ukraine", – said
the President of the International Association of NGOs in Ukraine "Social Protection" Eugenia Tymoshenko.
The handover was attended by the Chairman of the Dnipropetrovsk regional organization of Batkivshchyna Party Antonina Ulyahina and the Head of regional volunteer center "Batkivshchyna" Sergei Robkin.