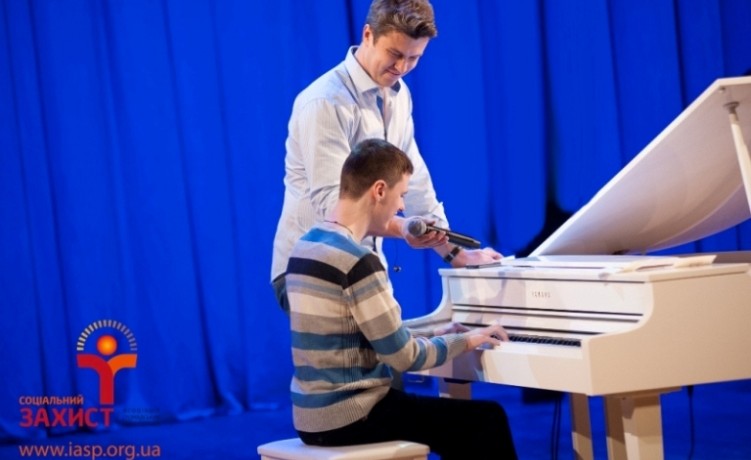 On the eve of Valentine's Day, with the support of the Association "Social protection" took place a charity concert of a talented composer and piano virtuoso Evgeniy Khmara.
13 Feb the hall of Kiev Palace of children and youth was filled with people of all ages, with special needs. And  we were able to give them a piece of love and care. It was a real therapy for all the viewers.
At the concert we find a new star – talented Roma Telp, for the XI "Follow your dream" festival. All the visitors were enthusiastic and gave a standing ovation!
Association "Social protection" conducting such a project in Ukraine for the first time. We hope that in the future these concerts will be held in different cities of Ukraine.
Sincerely thank companies that made charitable contributions: TM "Rud", "Coca-Cola", "Yarich", also to all the volunteers who ensured the event took place.
More photo you can find HERE