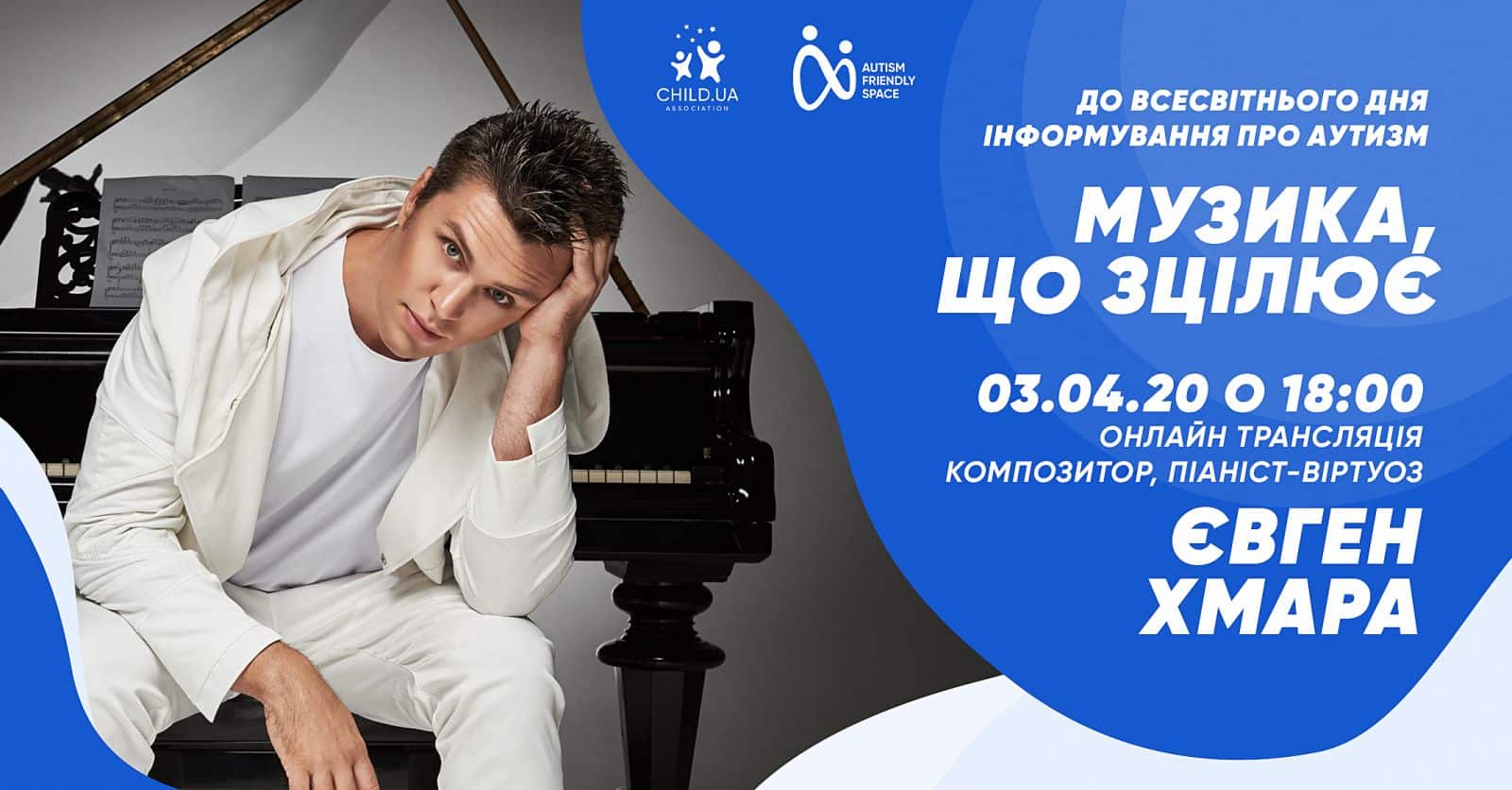 On April 3, at 18:00, within the framework of the Autism Friendly Space Marathon, initiated by the Child.ua Association, an online concert "Music that heals" will be held with the participation of composer, virtuoso pianist Eugene Khmara.
Music Therapy is timed to April 2, World Autism Awareness Day.
The purpose of the marathon is to attract the attention of the community and change its attitude towards people with autism.
Music therapy as a wellness discipline is widespread in the world. So we invite people with special needs to join music therapy online and experience the magical impact of music.
The music therapy will be live-streamed on YouTube and Child.ua Association's Facebook page: https://www.youtube.com/user/pianokh
Also, #AFS will host a webinar "Parent's Academy" on April 11-14. Stay tuned for more news.
To be continued!
Subscribe, like and repost our posts on your social media pages!