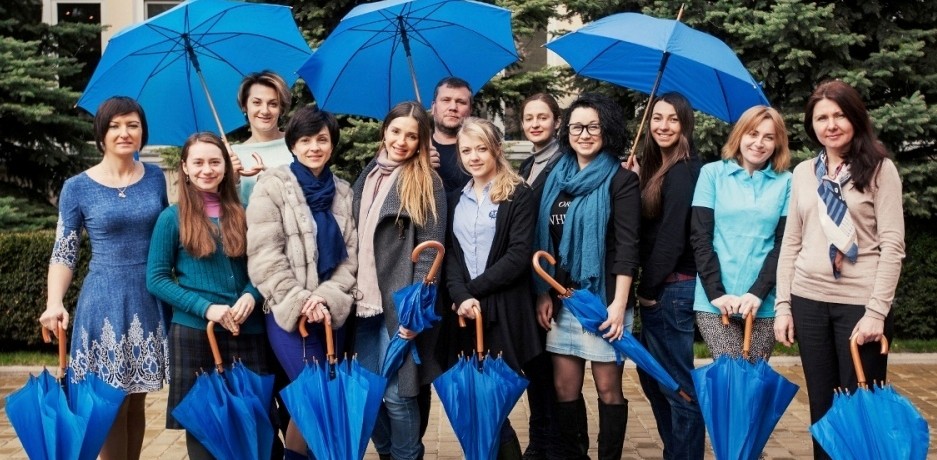 On the occasion of the World Autism Awareness Day the Association "Social Protection" has announced a "Kyiv in Blue" social campaign. It aims to draw public attention to the problems of people with autism.
The campaign will take place from March 27 through April 3 in social networks and in Sofiїvska Square in Kyiv.
The first stage of the campaign is going to take place within social networks. It is very simple to join it: you just take a photo of yourself or of your work team with some blue items of clothing or any blue accessories, post your picture within a social network, including a hashtag #Київ_у_блакитному. In case of any difficulty, just colour your avatar in blue – a colour of autism awareness.
Our team was the first to take this step: we had a symbolic photo shoot with blue umbrellas and put the photos on the Internet (https://www.facebook.com/iasp.org.ua).
The final action will be presented as a flash mob event in Sofiїvska Square on April 2 at 1p.m. It will be performed by seven Kyiv development and correction centers for children with autism, the "Pulse" dance studio (with its dynamic choreographic programme), muzmobil and a whole little Lego town. The moderator of the event is Vladimir Andrievsky.
We welcome everyone to join our action for the support of the Association's initiative on autism awareness!