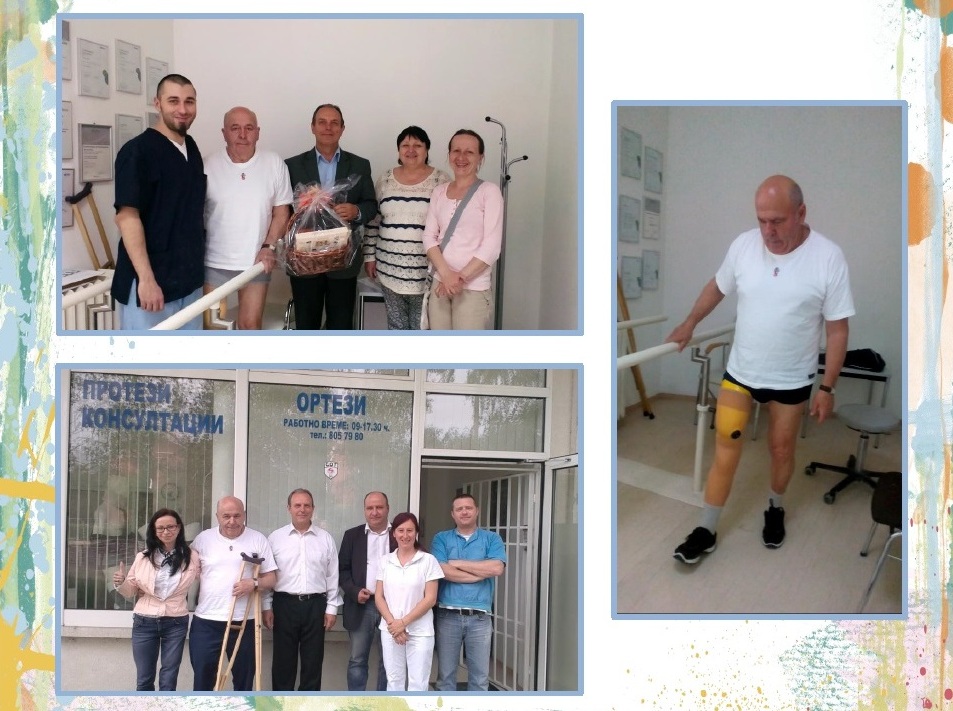 The President of the Association of International and National Non-Governmental Organizations "Social Protection" Eugenia Tymoshenko paid for prosthetics and rehabilitation in Bulgaria for the disabled 1B group, child of the war, veteran of Labor Izot Doynov.
There was produced a high-quality and functional prosthetic of the right lower limb in the company Otto Bock Bulgaria Ltd and now the man can move independently.
"I am very pleased to see that the old man smiles like a child and can walk again. This joy and this real result inspire me to look for more opportunities to help other people with special needs,"- said the President of the AssociationEugenia Tymoshenko.
Zaporizhia regional public organization of disabled people families "People need people" (Izot Doynov is its activist) sincerely thanked Eugenia Tymoshenko for three years of its projects' supporting and taking care of people in need.
Izot Doynov except prosthetics underwent treatments (balneotherapy, hydrotherapy) in spa resorts, thermal and mineral springs in Sofia and other cities.
There were also established partnerships with international rehabilitation and treatment centers in Bulgaria.