International conference on autism and the opening of the new portal www.autism.ua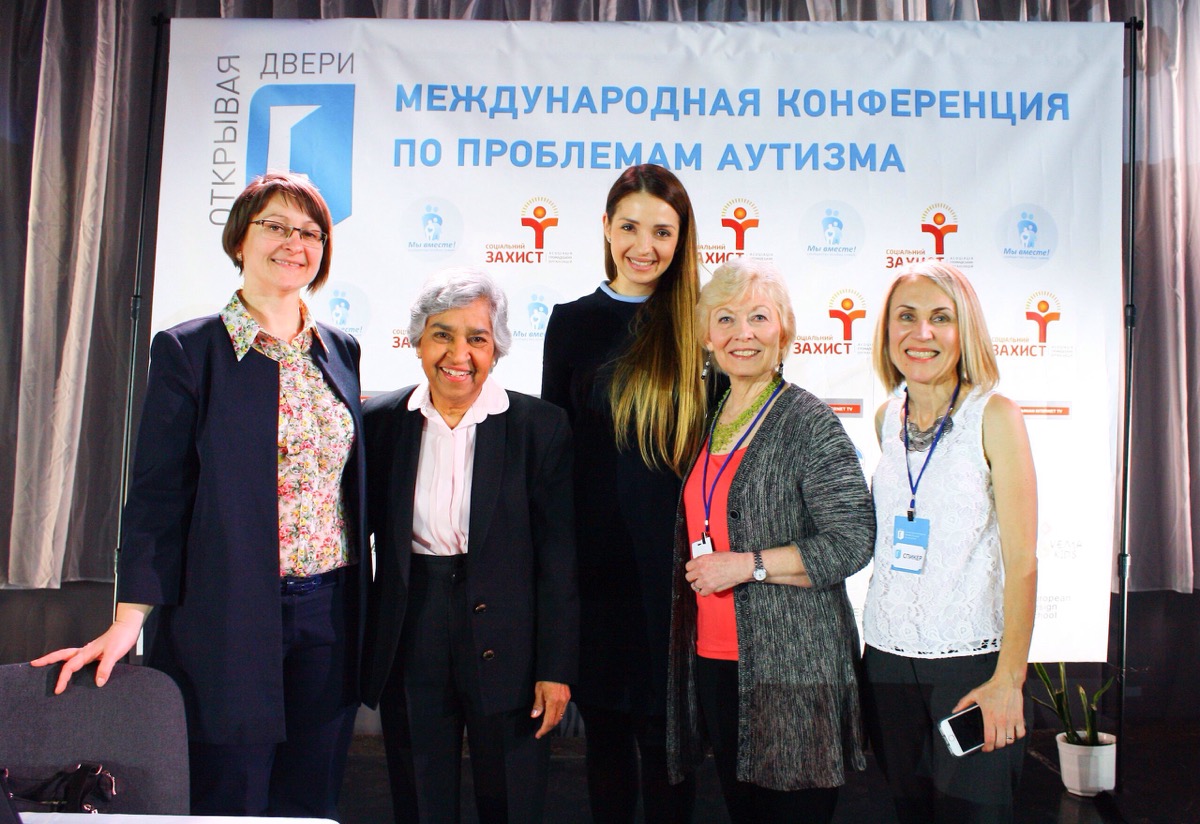 On April 28-29, 2017, in Kyiv was held the 2nd International Autism Conference "Opening the door" with the participation of foreign specialists working with children with autism.
The organizers of the conference are the Association "Social Protection" and the Union of Special Families "We are together".
 Yevgeniya Tymoshenko, President "Social Protection" Association presented a new site dedicated to PAC issues in Ukraine – http://autism.ua/
"Our site is a locomotive for systemic changes! Information exchange. We are interested in the development of centers, research in the field of autism. Our team is committed to providing up-to-date information on PAC problems and ways to address it. And the main thing – to have a mother with specialists and parents feedback on the forum. The site will provide fresh news about autism from around the world, have access to materials that will be translated from various foreign sources. The site also offers free consultation with specialists in the remote mode. Each cabinet has a  specialist resume. At the forum, everyone interested will be able to get general recommendations and discuss development issues, tell us about their experience etc. So, we invite specialists to cooperate, "- said Eugenia.
The topic of the conference "Opening the door" is the diagnosis of autism and early intervention. Features of teaching children with autism. Inclusive education of children with autism. Investigation into inclusive education. Features of development of sensory systems for children with autism. Development of social relations of children with autism. Teaching children with autism life skills.
Experts from the most advanced countries in the field of working with people with special needs – USA and Israel shared experience at the conference:
• Karen Robbins (USA, Washington) – Certified Teacher, Specialist;
• Maryna Krisov (Israel, Tel Aviv) – a pedagogical consultant in the field of "special education". International Consultant for Corrective and Inclusive Pedagogy;
• Oksana Elsinger (Ukraine / USA, Minnesota) is a Ukrainian resident in the United States. Employee of the Reach Global -EFCA organization for the protection of the rights of people with disabilities.
Dr. Sage Badden (USA, Oregon) is a pediatrician, specialist in child development, a professor at the Department of Pediatrics and the Department of Public Health and the Family at the University of Health and Science.
Over 600 guests attended the conference, and about 8,000 viewed video conferencing on the YouTube channel, which reaffirms the relevance of this topic.
Video materials of the conference are available at the following links:
28.04.17 – https://youtu.be/PwbQRh9gYuo
04/29/17 – https://www.youtube.com/watch?v=bMkuWliu5Rg
Conference presentations are available at the following link: https://goo.gl/cJz043
Sincerely grateful to all the partners who supported the project: LoraShen, ICF "Abundant Life", "Nebesna Krynytsa" and media partners TRC MARS TV, and the main partner of the online broadcast UKRLIFE.TV.
Photo you can view HERE