Interesting experiments for internally displaced children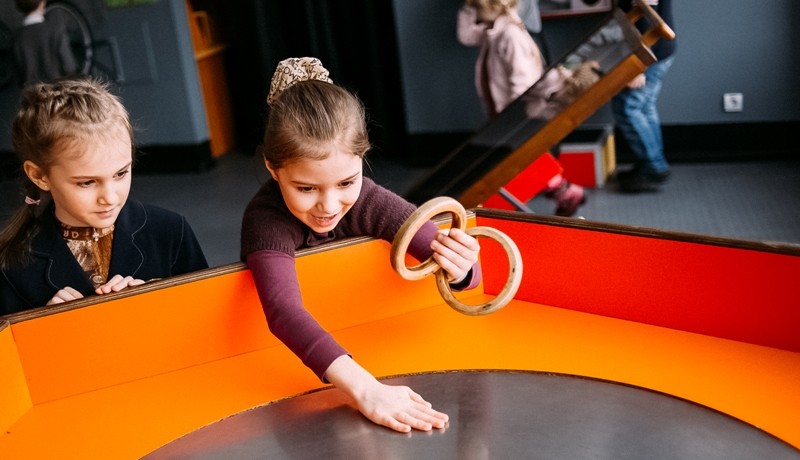 Febriary, 7, by the initiative of the Association "Social protection" 50  internally displaced children visited the Museum "Experimentanium" – a place where science gets interesting.
Guides visually and clearly demonstrated the laws of science and phenomena of the surrounding world. Children saw the tornado occurring, looked into infinity, "dismantled" human surrogate "for parts", created the lightning and implemented a lot of new discoveries.
Leisure was not only interesting but also extremely informative, for both preschool and schoolchildren.
In the meantime, for parents it was a good occasion to meet and chat with each other, – said one of the moms.
At the end everyone got a nice gift from the Association "Social protection".
We express our sincere gratitude for the leadership of the "Experimentarium", volunteers ICO "Vzglyad" and also foundation "Serve now" for the gifts and photographer Evgeny Vorontsov. Together we managed to make interesting, pleasant and unforgettable cold winter day.