In the «Fairmont Grand Hotel Kyiv» was held charity event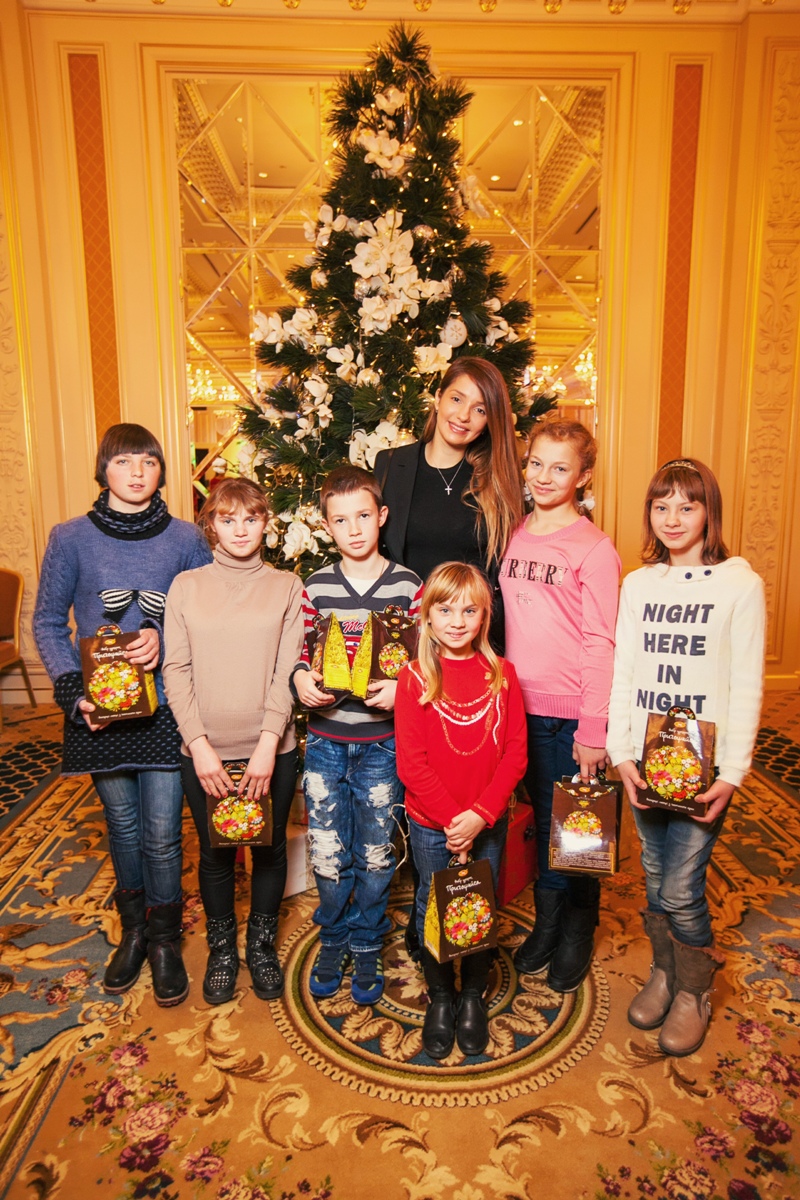 December 23 on the initiative of the Association "Social protection"  led by President Eugenia Tymoshenko and Charitable Fund "Choosing the Future Together" led by President Elizabeth Yurushev was held Christmas charity event for children-immigrants and children from orphanages.
"Today, each of us made good for children who suffer through war. Today we showed that no borders between us, between the cities and regions of the country. There is one country and we are all Ukrainian should support each other, and thus become a stronger nation, "- said Eugenia Tymoshenko.
"I am very grateful to everyone who helped carry our evening. Can not words to convey the joy we saw today in the eyes of children"– said Elizabeth Yurusheva.
As part of the Christmas event about 250 children watched a Christmas play "Frozen", immersed in a fairy tale where dreams come true.
On children also awaited many other festive surprises: the creation of a common pattern, Christmas workshops from the company «LoraShen» and culinary school "Kartata Rotata" Christmas miracle from "Eksperymentaniumu" festive photo session and sweet Christmas gifts.
"I'm thrilled, now I have personally made cookies, souvenir photos with Santa and candy," – said Igor, a graduate of Berdichev boarding school.
"The event turned my faith in miracles and that in our country again rule the world! I hope that soon we can return home"– said Tatiana, who had to move to Kyiv from his native Luhansk.
In addition, there was a Christmas charity concert "Waiting for the Miracle" for a partner "Social protection" and CF "Choosing future together" with the stars and participants of the Festival "Follow your Dream".
A highlight of the evening was the Christmas Fair, during which participants had the opportunity to buy a work in memory of young artists, Christmas gifts and cards for family and friends. All funds received will be spent on charity.
"I sincerely thank you all, especially the partners with whom we have become one team and were able to organize this fantastic event for displaced children and orphans. Do not stay indifferent to the future. Together we can help children forget about war and the horrors through which they had to pass,"– said Eugenia Tymoshenko.
We are grateful to all friends and partners, namely the "Abundant life" "LoraShen", "Kartata Rotata", "Eksperymentanium", Todes Ballet Studio, Natalia Naida Studio, TM Coca Cola, and artists Martha Adamchuk, Yuri Godo, Olya Tsybulskaya Andrew Chernovola, Elena Goncharuk, Natalka Karpa, Alexander Tulinova, Eugene Khmara, Cley Urgumogo.