Implementation of "Care Skills Training" (CST)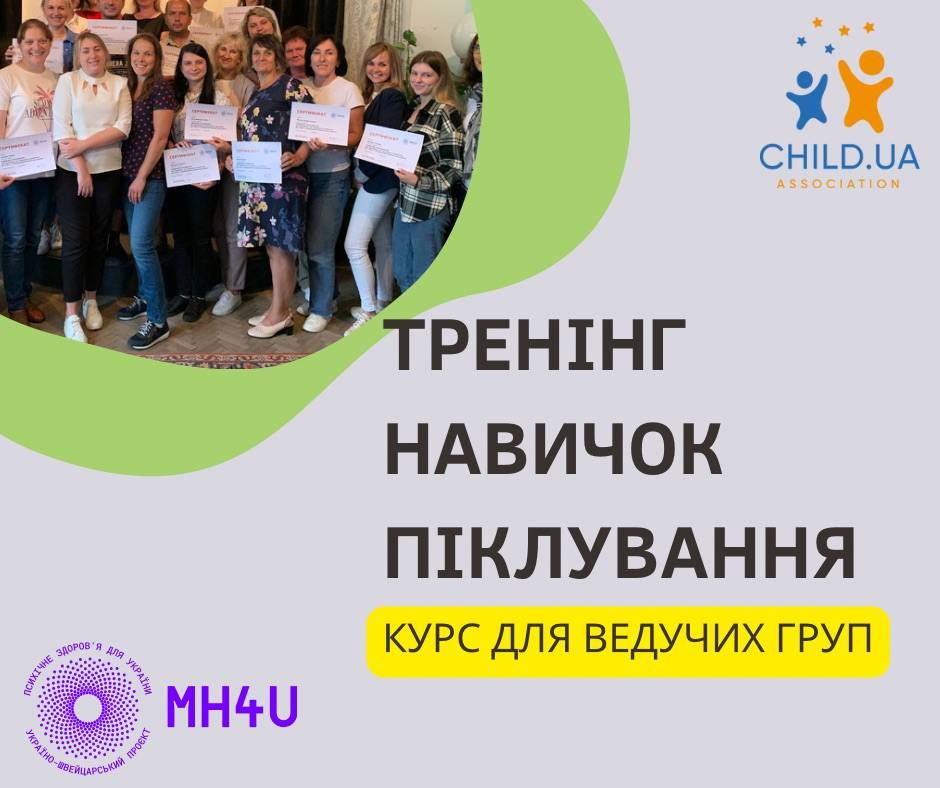 The training is intended for parents or
guardians of children aged 2-9 y.o.
National trainers of the project are special trained in 2021.
Now we conduct training for facilitators (leading groups). This course consists of 5 days of online training and supervised practice – conducting CST for parents who are concerned about the development of their children.
The training is conducted for participants from Rivne, Lviv, Chernivtsi and Dnipropetrovsk regions.
During March 2023 will be trained the first group of facilitators.
⠀⠀
In total, till the end of August 2023 we are planning the training for three groups.
⠀
The participants of the March training are already high-level specialists – directors of the International Center for International Development, heads of public organizations, doctors, speech therapists and psychologists, and others.
We are pleased that these specialists also want to become CST facilitators.
The project is implemented by the Child.ua Association within the framework of the Mental Health for Ukraine project with the support of Switzerland.
Care Skills Training (CST)* – World Health Organization and Autism Speaks developed this training course in 2015. In 2020, with the support of the "Mental Health for Ukraine" project and the Ukrainian Office of the WHO, implementation began caregiving skills for families who have children with disorders or delays of development in Ukraine🇺🇦.
#CST
#childua
#mh4ukraine