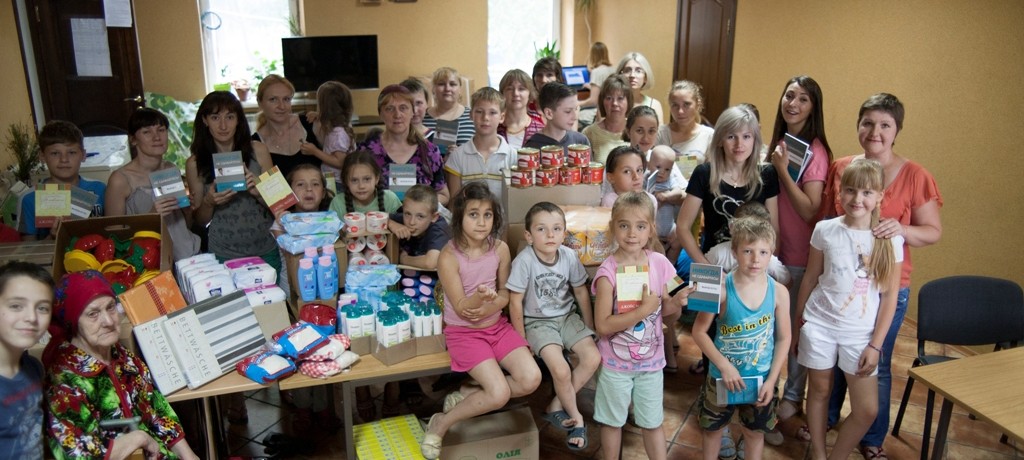 This was an appeal sent to us by the Center of Internally-Displaced Persons from Donbas and Crimea.
As a result of the war they lost their homes. Saving lives of their children and relatives, they had to search for a shelter in our common land Ukraine.
Many families have been left without personal belongings, houses and apartments.
These people are not looking for personal comfort, all they need is to satisfy minimal needs – eat, work, raise their children and support a civilized level of living.
Thanks to the open heart of Father Mykola from the Church of the Lord's Transfiguration of the Kyiv Patriarchy in Kotsyubynske Village and caring volunteers and kind people the displaced persons have a shelter, aid and support.
At the moment, over 200 people stay in the Center, including 80 children, oncology patients and several babies who were born in the Center. More and more displaced persons are coming from the East of Ukraine and Crimea.
The Social Protection Association joined these efforts to help the people. Yesterday, our team had visited the Center for internally-displaced persons and brought the following aid:
food products: flour, sugar, sunflower oil, canned fish and meat;
personal hygiene products: shampoos, shower gels, toothpaste, body creams, feminine pads, wipes;
household chemicals: laundry detergents, dishwashing detergents.
We also brought a vacuum cleaner, toys for children and bedclothes.
Together we will sow and gather rich crops; together we will live to see peace and unity in our land!
Banking details:
Our initiative group began its work in 1999 from helping street children. We searched for them in basements, sewage system and heating main and helped them: treated them medically, arranged meals in canteens and organized entertaining picnics.
Association of International and All-Ukrainian NGOs "Social Protection"
account 26004001022470
MFO 300506
PAT "First Investment Bank"
EDRPOU 37954440