Held the first charity football match "Parliamentary Cup"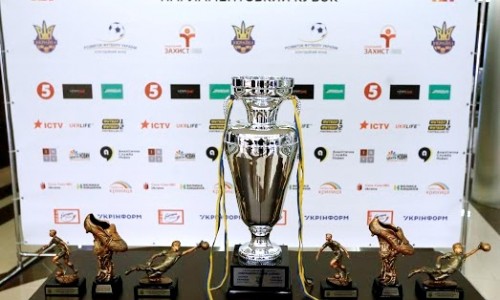 On April 3, 2016 the first "Parliamentary Cup" сharity football match was held in Kyiv on the occasion of the Worlds Autism Awareness Day. Two unusual football teams met at the Bannikov stadium, represented by the people's deputies of Ukraine and well-known media people; both had been training hard for the last 3 weeks.
The match began with the National Anthem of Ukraine sung by a talented singer Marta Adamchuk, with enchanting drum show by the "Feeria" band. The audience joyfully welcomed the football players, accompanied by the internally displaced children. The match was commented by a well-known sportscaster Oleksandr Hlyvynsky, and it made the football atmosphere more realistic. During the half-time break the "Pulse" dancing group danced with blue umbrellas for the guests.
The "Parliamentary Cup" match ended with a confident win against the deputies' team by five goals to two. But the major victory is that we have managed to raise those necessary funds to equip two sensory rooms at the "Primavera" correction center for children with autism. The total sum received is 222 673 UAH!
We are very grateful to all our partners for their help, all our guests for supporting the players, and all the players for this inspired game!