Good deeds at Christmastime!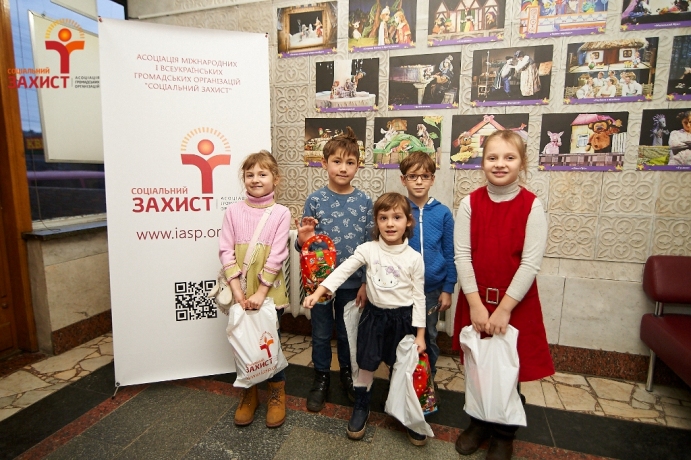 On the eve of Christmas holidays, the "Social Protection" Association headed by Evgeniya Tymoshenko and the Kyiv Puppet Theater on the left bank of the Dnieper threw a real holiday for 160 children from the crisis center for mother and child in Zhytomyr region, the Center for Social and Psychological Rehabilitation, crises families of Kyiv and Zhytomyr. The "Snow Flower" puppet show is a good, touching, philosophical tale of a miracle that can create true friendship and mutual help. The young man watched the play with enthusiasm, took an active part in the interactive part. And after the fairy tale, thanks to our partners – MegaMarket, small viewers got sweet gifts.
We sincerely thank  to Oleksandr Chunikhin, artistic director of the Kiev Puppet Theater for the wonderful opportunity to visit the charitable show!
Thanks to our photographer Evgeniy Vorontsov for the bright photos!
Photos