Gather supplies to help the children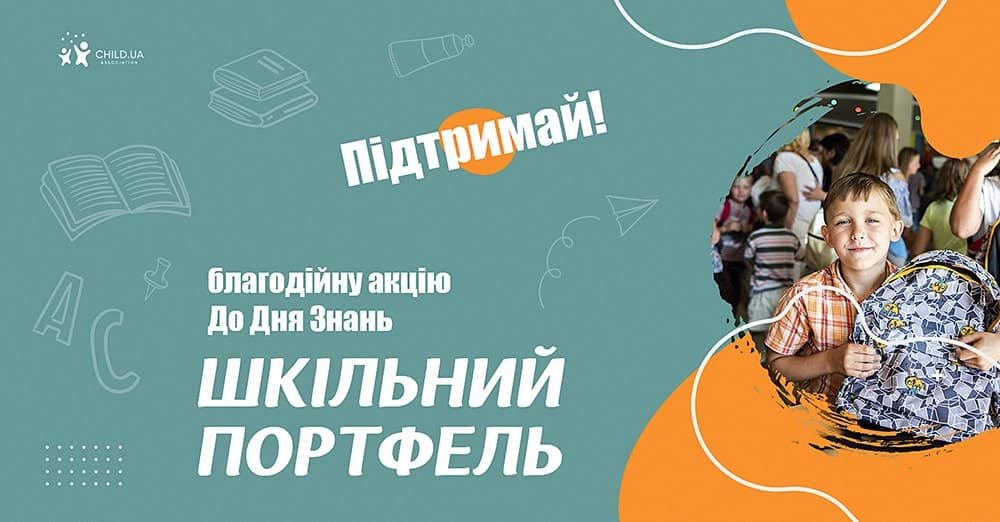 Under this slogan CHILD.UA Association announces the start of the #SchoolBag charity event
✅ The school year is coming soon. Parents raising children with mental disorders often face financial difficulties, one of the parent need to care for the child, instead of working full-time. That's why we can help children in that families to prepare for Knowledge Day.
✅ This year, we plan to provide school supplies to 350 children with autism and mental disorders who our organization is taking care.
✅ We ask philanthropists to join and help to collect stationery for 350 children.
✅ It's easy to do a good deeds ⤵️
👉 You can bring stationery, backpacks, etc. to the CHILD.UA Association by the adress:
Turivska str.,15, of.3, tel.: +38(044)428-57-18; +38(050)4182825
👉 or send via Nova Poshta: № 74, Kiev, 0504182825 Elena Korneliuk.
👉 Transfer the charitable donation to stationery according to the details: Privatbank24/7:
Purpose of payment "Voluntary contribution"
👉 post on your social network and tag your friends with @
👉 like this post and make repost
✅ Your help is extremely important! Charitable event will be held until September, 15, 2021