Food Drive Campaign Tvory Dobro (Report of February, 26 – 27)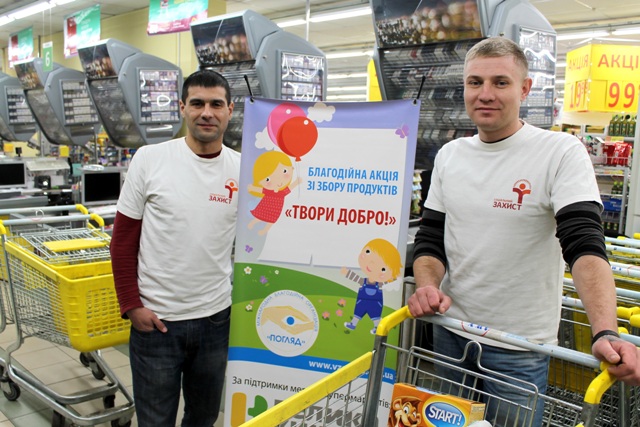 On February 26 – 27 the  international charity organization Pogliad (Insight) founding member of Association of International and Ukrainian NGOs "Social Protection" (IASP), held a food drive campaign Tvory Dobro (Do Good) within the network of the Velyka Kyshenia supermarkets in Kyiv. The campaign aimed to raise food and household goods for those who are in need. The volunteers collected about 30 large bags containing food, household goods and personal hygiene products.
The collected items were transferred to:
– IDP families from Eastern Ukraine;
– children from the Moia Batkivshchyna (My Motherland) orphanage (Hotiv village, Kyiv oblast);
– mother-and-child home (Pochuiky village, Zhytomyr oblast);
– chaplains in Artemovsk and Volnovakha (Donetsk oblast).
 We express our thanks to everybody who joined us for their help, as well as to our volunteers for their job well done.