Festival of Life in the centre of the capital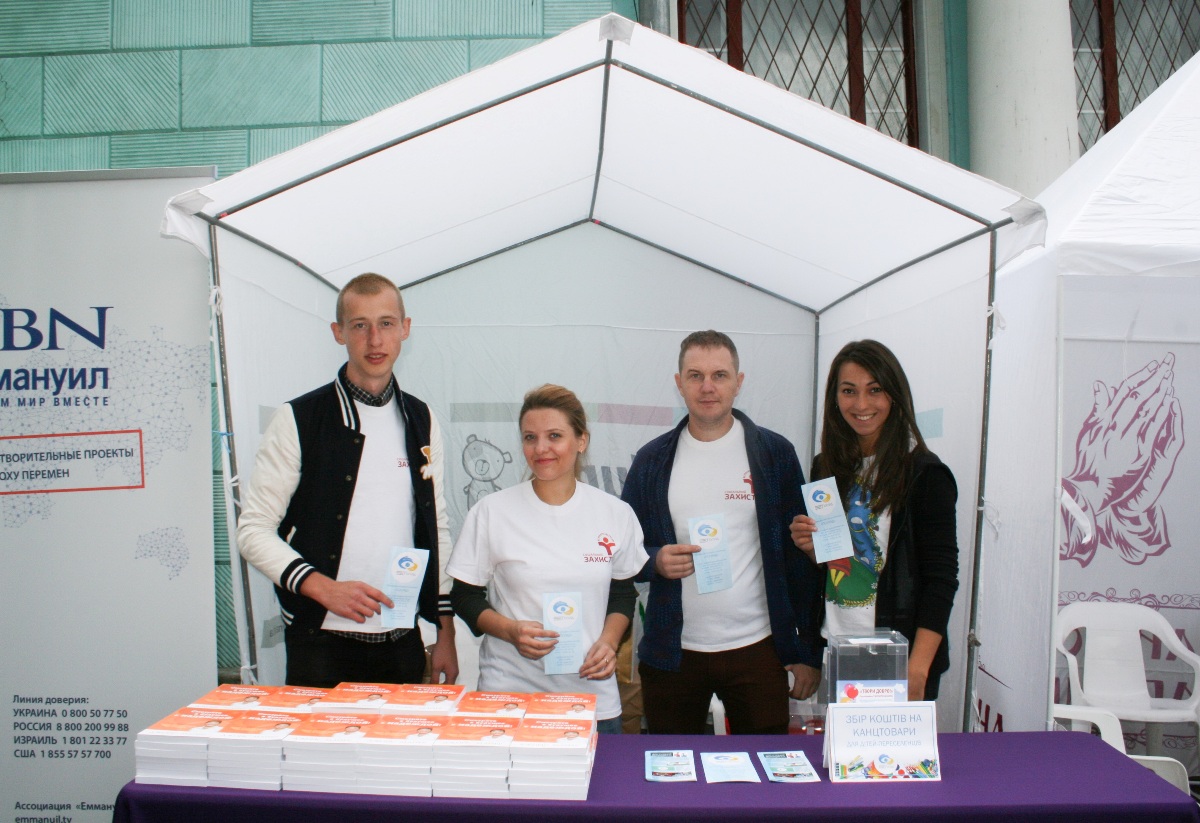 "Live long! Live happily! Liveforever! "- It is a slogan of the festival "ZhyvyFEST". Volunteers of the "Social Protection" Association (IASP) took an active part in this social movement, which presented the eternal values ​​that strengthen family and country for better!
"ZhyvyFEST" is a Ukrainian charitable social art project that aims at supporting a healthy patriotic spirit, Ukrainian unity as a nation, to draw attention to the value of human life.
 On the 13th of August the festival hosted a concert, youth flashmob, contest of children`s drawings, short-termed workshops and guidance for parents, a charity fair in order to raise money to help children and veterans ATO, modern methods of rehabilitation of veterans ATO and the "Power show".
Despite the rainy weather, the festival took place!
In the area under the arch "Druzhby Narodiv" everyone launched the country's largest national flag and paid a tribute to soldiers.