Eugenia Tymoshenko on the "Europa Plus" Radio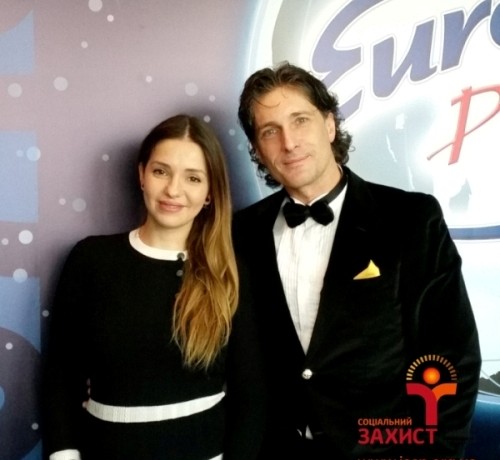 On March, 26 Eugenia Tymoshenko, President of the "Social Protection" Association, was a guest on the Serhei Komarovsky's "Around the World in 60 Minutes" radio program on"Europa Plus". During a live broadcast Euhenia talked about the autism issues in Ukraine and worldwide, the different attitudes towards autism in and outside Ukraine, along with possible and necessary ways of solving the existing problems at the nationwide level. To Euhenia, "the lack of highly skilled specialists in autism diagnostics and corrective measures,as well as parents' fear and unwillingness to share information about their autistic children due to the general public opinion regarding autists as public enemies" is one of the basic issues of autism.
In this context, Euhenia Tymoshenko spoke about the most important event at the present moment, that is, a football match between the deputies of the Verkhovna Rada of Ukraine and the media people to be held on April, 3 at 2 p.m. at the Bannikov stadium. The event aims at fundraising for special room equipment for children with autism at the "Primavera"Correction Center in Kyiv. The match promises to be exciting and entertaining.
We are grateful to the "Europa Plus" Radio and personally to Serhei Komarovsky for their invitation and interesting talk radio online, as well as for a chance to invite our audience to the match.
More details about the football match at: iasp.org.ua/football