Children are the greatest wealth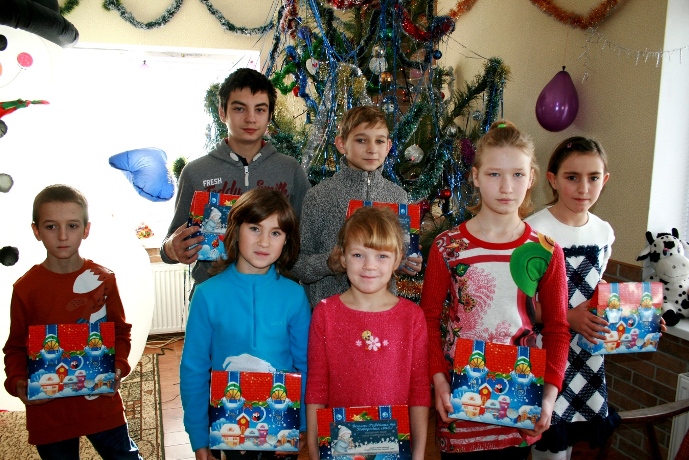 The great happiness is to share love and warmth with children. And we would like to bow down to those families who decided on such a decisive step, making happy not only themselves but also different children. No matter how nice the orphanage was, every child dreams about their family, where would be mom and dad, brothers and sisters. As says: "Happy are not born, it is taught". And the family plays a decisive role in this.
So, on the eve of the bright Christmas holiday, we have visited the family-type orphanage of the Deikun family in the Brovarsky district. Now in the family are 6 children are brought up, but soon they will become more!
The masters of this house with their big family welcomed the guests, showed their home and regale with tasty dishes prepared with their children.
Friendly and sincere atmosphere reigned in the house. Valentina and Vyacheslav told us an interesting story of their family, about the feature of bringing up children. Each of the children has a difficult fate, three girls are from the Donetsk region. But in the Deikun family, children who was left without parental care are surrounded by care and attention, surrounded by real family warmth and love! At the end of the meeting, the father present us a handmade gift. And we present to each children as well as to parents gifts.
Our Social Protection Association plans to continue supporting relationships and help families who are not indifferent to the fate of little children, because they are our future!