Charity event "School bag"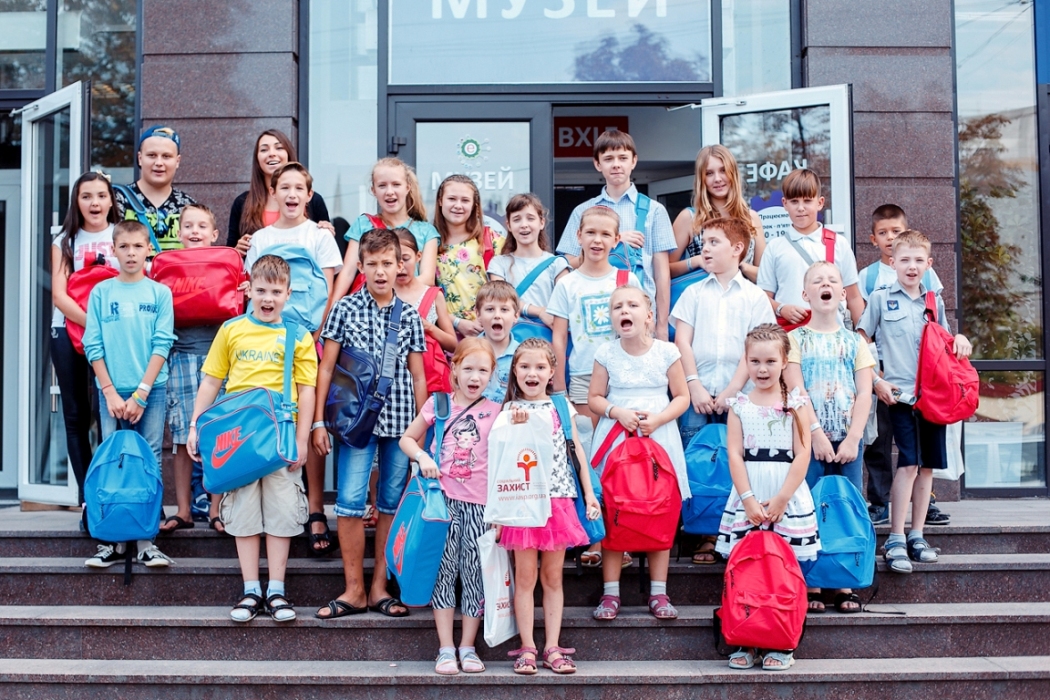 Summer holidays are coming to an end and it is time to prepare for school!
Members of "The View"association holds an annual charity event "School bag". It is aimed at providing children from families with many children, families, people who are cared by the organization with necessary school supplies.
We plan to provide 200  children of social categories.
The list of necessary things:
Backpack.
Copybooks in a cell / line / diagonal line / 12/18/36/48 pages.
Foam with pens and pencils.
Album for drawing.
Coloured paper and cardboard.
Scissors, glue PVA.
A set of colored pencils, markers.
Diary.
Clay and plaque for modeling.
Folder for copybooks.
Watercolor / gouache
Join the charity event:
1) Bring to the office charity fund school supplies, stationery, school uniforms (new/used in a good condition, which has become too small), shoes, bags etc. in Kiev Turovskaya street, 15, tel. (044) 428-56-17, (050) 453-16-60;
2) contact us via e-mail: vzglyad.vzglyad@gmail.com and negotiateabout the transfer of stationery to children;
3) Participate as a volunteer in the "Socrat" stores from August 15-28.
It continues till 28th of August 2016.
Let's help families to prepare children for the new school year. Do not forget about those who need in this life our attention, care and warmth. Every child deserves a happy and carefree childhood, even if a little help may be one of the greatest joys in their lives.