Charity event "One World for everyone"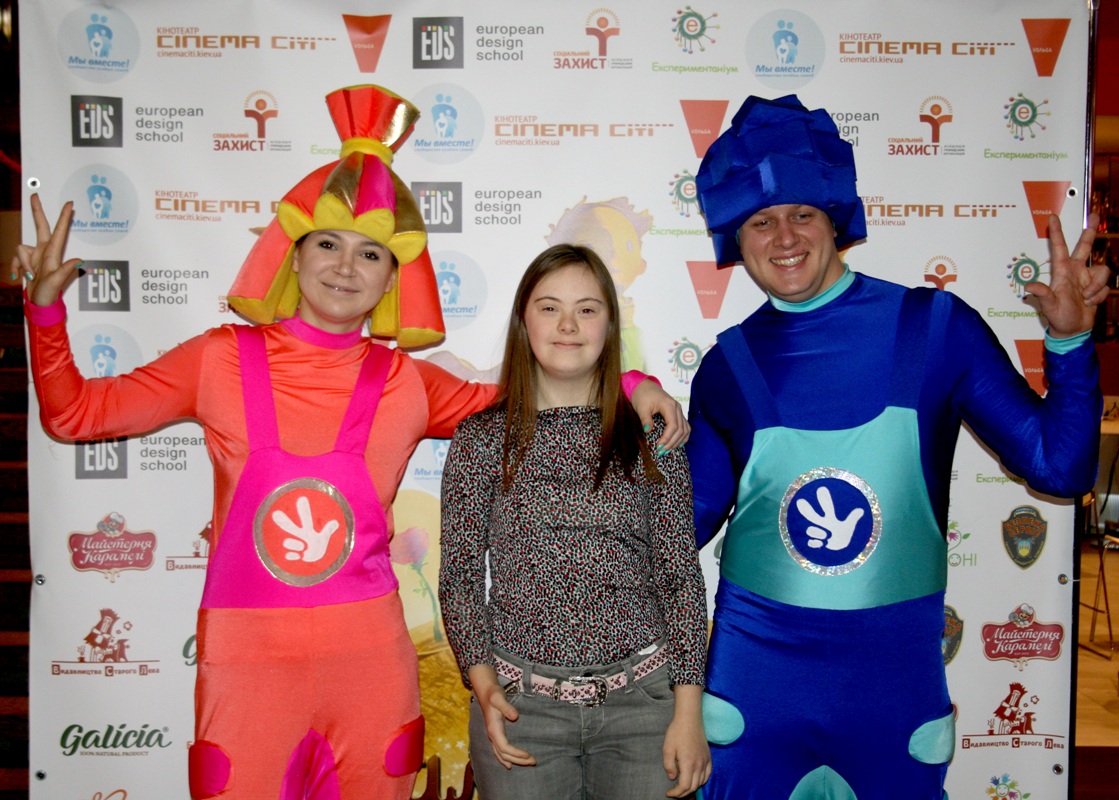 1st of December, the Day of persons with Disabilities, was held charity event for children with special needs in Kyiv "One World for everyone". Is charity screening of the movie on the big screen in a movie theater, an entertainment program with refreshments and gifts for children.
The main purpose of this event is the inclusion of children with disabilities, social adaptation and integration in social life. The concept of the event is to promote the social adaptation of children with special needs and to give children a holiday with a lot of positive emotions and impressions. On this earth are equal and have the same needs and the same rights. It is to understanding we appeal to the society.
Organizer: NGO "Community of families "We are together!"
Partners: Association of MUGO "Social protection", Cinema City, Volga Film, European School of Design, Experimentarium, Galicia trade, vydavnytstvo staroho leva, candy shop. We continued to work closely with the special Union of families "We are together!" and to support children with special needs.
A lot of thanks to all partners, volunteers, all who gave excellent mood and a holiday for children with special needs: ice Cream "Rud" company – the leader in Ukraine for the tasty treats, the Experimentanium Museum KIEV for an amazing show, thanks to our unmatched Mim!