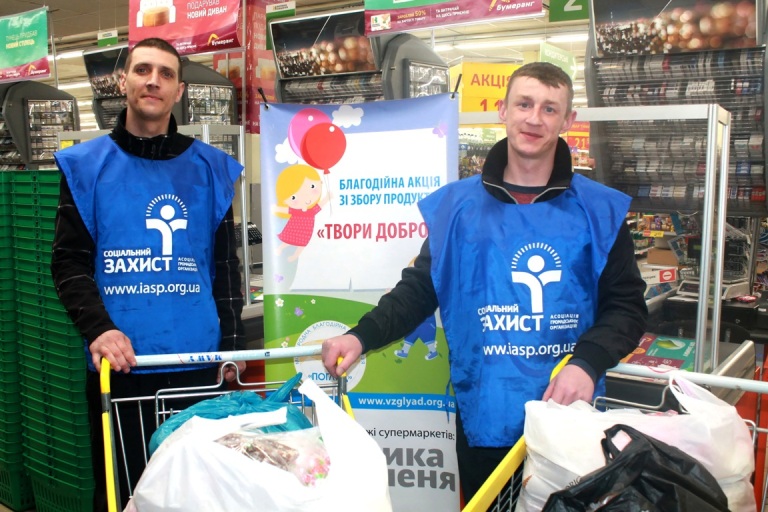 On 15-16 of April, volunteers ICO "Poglyad" held a charity event to collect products in the supermarket "Velyka Kyshenia".
In two days in 10 supermarkets we managed to collect necessary goods in quantities of 58 large packets.
All collected products will be donated to:
– Civilians in Krasnohorivka town, Donetsk region.
– House "Mother and Child" Pochuyki village, Zhytomyr region.
– Chaplain in city Artemovsk, Volnovaha, Popasna,
– Settlers families from Eastern Ukraine who live in Kyiv and Rohoziv village, Kyiv region.
– Rehabilitation Center "New Generation" and Bravory village, Korosten,
– "Mother and Child" House in the Chernihiv colony №44.
We thank every volunteer and every customer who has not passed by and took part in the good deeds for those who need our attention.