Charity event "Do good" in December 2015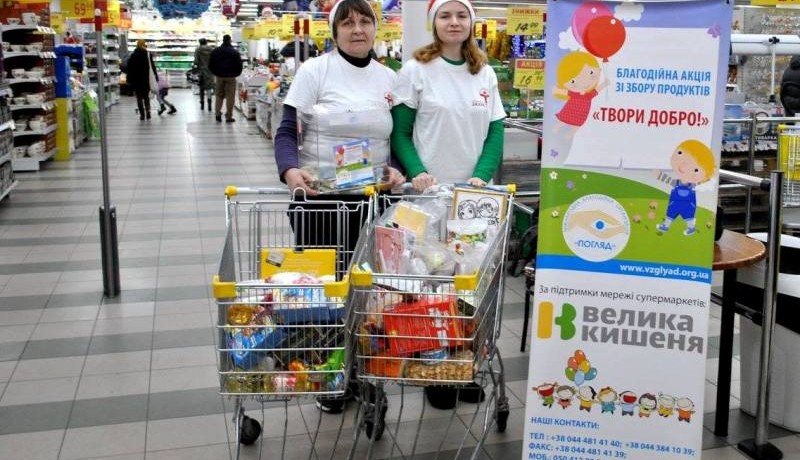 To mark the end of 2015 the team of the ICO "Poglyad" (Insight) spent the last event in this year to collect food products as part of the ongoing project "Do good".
Volunteers worked in 16 Kyiv supermarkets "Velyka Kyshenya" and, thanks to visitors who donated goods, collected about 180 bags of food, gifts and household goods.
Charitable assistance was given out to:
– families of TDPs from Eastern Ukraine and the Crimea living in Kiev,
– families from village Rogozov,
– Tarashchansky education and rehabilitation center for children who grow up without parents,
– orphan home "Mother and child" in Pochuyki village, Zhytomyr region.
– chaplains and peaceful residents of Donetsk and Volnovakha,
– rehabilitation center "Mayak" in Korosten,
– children's home in Chernigiv colony No. 44,
– children in state boarding school in Udici village, Chernihiv region.
Thank you all for your trust and the opportunity to make the lives of children and their families better!
Don't forget #Do good